Darren Aronofsky Still Wants To Remake 'RoboCop'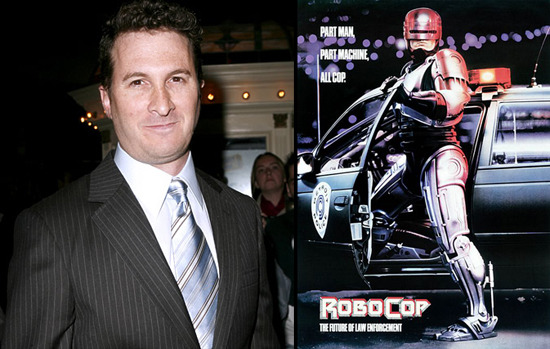 Almost three years ago, MGM announced they were going to remake RoboCop. They even made a poster touting the then 2010 release and, eventually, Darren Aronofsky came on board as a director. However, MGM soon encountered some famous financial troubles and Aronofsky moved on to make Black Swan, which opens Friday. RoboCop seemed all but dead, especially since Aronofsky's Black Swan follow-up will be another big budget superhero movie, The Wolverine, and then possibly another machine/man movie called Machine Man. But in a recent interview, Aronofsky left a glimmer of hope open for anyone who would still like to see his take on the revered 1987 Paul Verhoeven film.
Talking to The Playlist, Aronofsky had this to say about RoboCop.
Well, 'RoboCop' may still happen one day, who knows? It's MGM and hopefully they'll clear their stuff up and I'm still interested. David Self wrote a great script, but the company went under so...
It's a quick three sentences with a trail off, but it leaves the door open. There's still no official word on what's going on with MGM but they were able to figure out something with The Hobbit and the 23rd James Bond film might actually be coming around, so anything is possible.
Plus, by the time Aronofsky has time to make the movie, things with MGM are bound to be fixed up. He recently signed a two year deal with Fox which begins with The Wolverine and he's attached to Machine Man, which is at Mandalay. Then there was the news that location scouting was going to begin on The Tiger with Brad Pitt last month, but one would assume The Wolverine slashed that. So there are at least two, possibly four, movies on his plate before he'd have an opening for RoboCop. Unless, of course, he could get MGM to set up at Fox under his new deal. Dare to dream.
Would you prefer Aronofsky direct RoboCop no matter what or that someone else take the reigns once MGM gets their ducks in a row?