Two More Cameos Announced For 'The Muppets'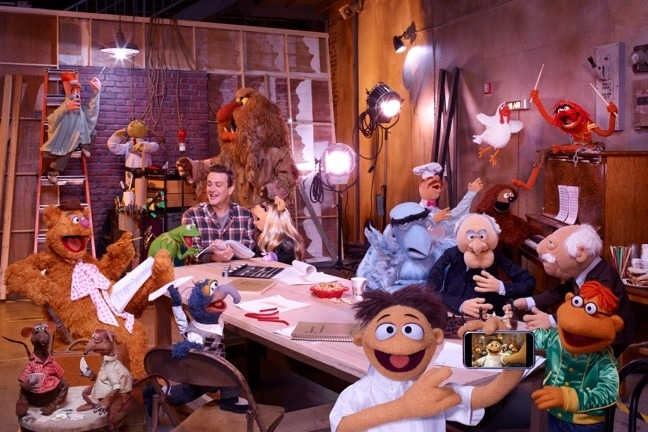 The list of celebrity appearances for The Muppets keeps getting longer. The film stars humans Jason Segel and Amy Adams in addition to the extensive muppet cast, and there are a great many minor appearances confirmed. (True to expectations set by previous muppet films.) I'll embed the whole list as it stands after the break, including the two new names, in case you'd rather not be forewarned of all the guests.
THR reports the addition of Emily Blunt and Ricky Gervais. Here's the list of other confirmed cameos:
Jack Black will play himself as a kidnap victim (and is featured in a bunch of scenes)
Zach Galifianakis plays a Hobo named Joe.
French Stewart is set to play a watch salesman named Gabe Lou.
Billy Crystal
Alan Arkin plays a tour guide, possibly at Muppet Studios.
Jean-Claude Van Damme
Kristen Schaal plays the moderator of an anger management group
Other previously rumored cameos include:
Sean Penn
Eric Stonestreet, John Krasinski and Ed Helms as Lady Gaga's entourage
Barbara Eden
Donald Glover
Danny Trejo is rumored to play a prisoner.
The main cast includes Jason Segel as a human named Gary whose best friend is a Walter, a new iPhone-wielding Muppet rumored to be voiced by Paul Rudd. The die-hard Muppet fans go on a journey with Gary's girlfriend Mary (Amy Adams) to defeat the evil Tex Richman (Chris Cooper), a man who doesn't find the Muppets funny and thinks he can smell oil beneath their studio. Rashida Jones also has a big role.