Ruben Fleischer Negotiating To Direct 'Tales From The Gangster Squad'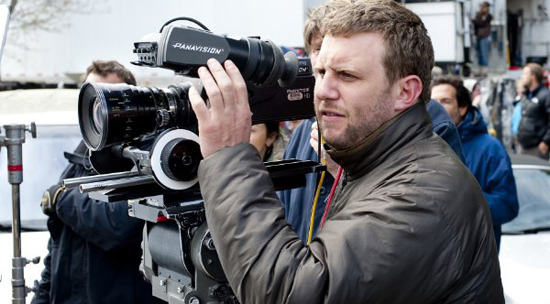 Despite the presumption in many corners that Ruben Fleischer's next film after 30 Minutes Or Less (which is in post-production now)will be the sequel to Zombieland, that project isn't yet set in stone. And now Warner Bros. reportedly wants to steal the the director from Sony so he can to jump back into '40s Los Angeles as director of the fact-based crime film Tales From the Gangster Squad.
Deadline reports that the director is now negotiating with the studio to direct the film, which is based on a series of LA Times articles by Paul Lieberman. The current script is by Will Beall, author of the novel L.A. Rex; no word on whether he'll stay on to do script revisions or if someone else will be sought to rewrite.
The project has consistently been called 'hot' and 'priority' as sites like Deadline report on it, but we also know that a few directors (Darren Aronofsky, Ben Affleck) have passed on it. We don't know all the circumstances that led to those guys moving on to other projects. But where we do know some details, they aren't circumstances that paint Gangster Squad in a difficult or negative light. (In Darren Aronofsky's case, for instance, the possibility of a solid two-year funding deal with Fox and Fox Searchlight was probably the biggest factor.)
Previously:Tales from the Gangster Squad is designed to be "an action movie conceived as an ensemble piece for a group of top-level actors." That quote comes from the LA Times, which says the film is based on a 2008 series of articles from, er, The LA Times. Paul Lieberman's stories tracked an LAPD unit established in the '40s to deal with an insurgence of Mafia figures from the east coast and the rise of goons like Mickey Cohen. In other words, essentially some of the same ideas that James Ellroy fictionalized over the years.
Getting a director like Darren Aronofsky or Ben Affleck — both people I'd consider to be very generous with the intersection of material and actors — would have been a coup for a film like this. But even though Ruben Fleischer's only released feature is Zombieland, that does a pretty good job of selling him as actor- and character-friendly. And with this film on his resume he'd have a killer and varied line-up on his feature resume for such a young guy.