Christopher Nolan Confirms 'The Dark Knight Rises' Will Be "The Last Chapter"; 'Superman' Is Fully In Zack Snyder's Hands; Plus An Absurd Joker Rumor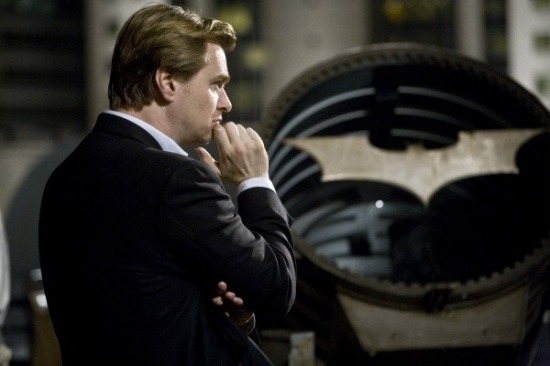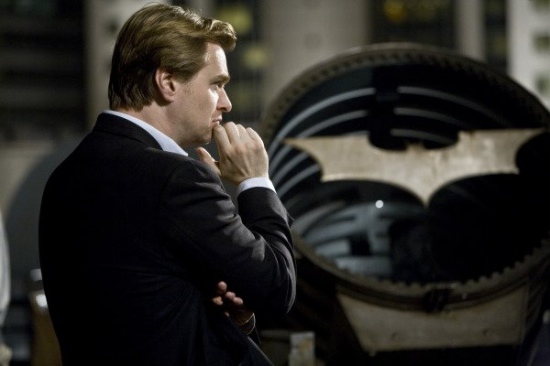 With the imminent DVD release of Inception and the looming possibility of serious award season recognition for the film, Christopher Nolan is doing the press rounds one more time before diving into The Dark Knight Rises. And while he's not talking very much about the third Batman film, he does sound quite ready to make it. And, as star Christian Bale is doing, he's approaching it as the final chapter of a closed trilogy. His statement to that effect, along with a couple other tidbits, is after the break.
The director told EW:
I feel very glad that I'm doing another Batman film. I think it would have been daunting to sit down and write an original script after Inception. I love working within the realm and rules of our Batman world. It's kind of nice to have someplace to go that I'm super-excited about.
I must say that I'm glad — I'm very, very glad — to be embarking on the last chapter of our Batman saga without any sense of obligation or duty to the studio. They did very well with Inception. So I'm able to go into finishing our story in a very enthusiastic way.
The bolded text is my own highlighting, but I think we can agree those are the most important points: the story will finish, and he's getting to do it his way. Thanks, Inception!
And at an event for the Inception DVD release, HitFix talked to Emma Thomas, producer of the Batman films and wife of Christopher Nolan. She didn't offer much related to Batman, but did emphasize that Superman is now Zack Snyder's movie. She explained that Christopher Nolan and David Goyer "had an idea they couldn't believe wasn't being explored by Warner Bros." and got the script to an 'appropriate' point. But the film now belongs to Zack Snyder, especially as Mr. Nolan has his own big movie to make. So don't expect some Nolan/Snyder teamup.
Finally, there's the rumor that The Dark Knight Rises will feature the return of the late Heath Ledger as the Joker, thanks to a combination of unused footage and CGI. Please. That's just fucking absurd. I can think of a few things that Christopher Nolan seems less likely to do, but I don't want to accidentally start a rumor that is even more ridiculous than this one.