Sarah Jones Given Lead Role In J.J. Abrams' Pilot 'Alcatraz'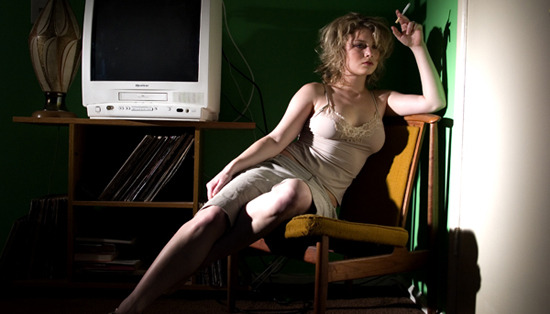 Briefly: Fox recently picked up the J.J. Abrams-produced series Alcatraz, which explores the mysteries and secrets of the famous prison. Jorge Garcia (Lost) was recently cast as one significant character, an Alcatraz historian and expert, and now Sarah Jones (Sons of Anarchy) has nabbed the female lead. As Germain wrote not long ago, "the show will be about a group of Alcatraz prisoners who disappeared 30 years ago and reappear in modern times. The show will focus on FBI agents tasked with hunting them down to find out exactly what happened."
Deadline says that Sarah Jones will play Rebecca Madsen, "a smart, thoughtful and a little obsessive police officer." Alongside her, Jorge Garcia plays the "hippy geek" historian and expert. Bryan Burk and Elizabeth Sarnoff are the exec producers alongside Abrams, with the former being a regular collaborator and the latter being a significant creative force on Lost. Elizabeth Sarnoff also wrote the pilot script.