Casting Bits: Tom Hanks In 'Triple Frontier,' Liam Neeson In 'An Ordinary Man,' Plus Kirsten Dunst And Mary J. Blige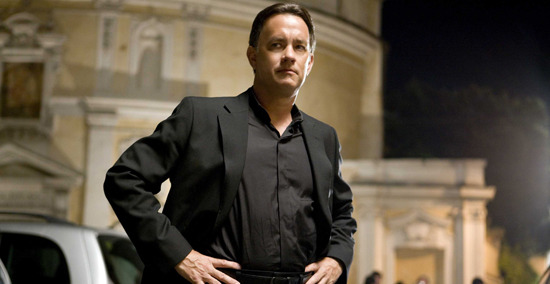 After the long holiday weekend, it seems like Hollywood is back in full swing. Monday we had announcements of new projects for Mark Wahlberg, Halle Berry and Kevin Smith and Tuesday is more of the same. Though previously rumored, Tom Hanks has now been confirmed to star in Kathryn Bigelow's follow-up to her Oscar-winning work in The Hurt Locker called Triple Frontier (or possibly Sleeping Dogs), Liam Neeson will star in An Ordinary Man from director Brad Silberling, Kirsten Dunst will hit the road with Hit Girl with the coming of age drama Hick and Mary J. Blige is in talks to star in the film adaptation of the Broadway musical Rock of Ages. Read about each of these after the jump.
First up is Hanks, who is currently finishing up his sophomore directorial effort Larry Crowne for July release. He's going to top line Triple Frontier (which might also be called Sleeping Dogs) for director Kathryn Bigelow. According to ComingSoon who confirmed the news, the film is "an ensemble picture set in the notorious border zone between Paraguay, Argentina and Brazil where the Igazu and Parana rivers converge — making 'la triple frontera' difficult to monitor and a haven for organized crime."
It'll be written by Hurt Locker Oscar-winner Mike Boal and produced by Charles Roven. They are hoping to shoot in mid-March. Read more about it here.
Liam Neeson has a whole bunch of films on his plate, such as The Grey with Joe Carnahan, Battleship with Peter Burg, Clash of the Titans 2 and more. Add another one to the list. Once he's done with all of those, Neeson will star in the small film called An Ordinary Man for Brad Silberling which, according to a Variety article on Neeson, "would be a rare departure to the dark side, a fugitive war criminal modeled on former Serbian leader Slobodan Milosevic who's being hidden by his supporters."
We already knew that Chloe Moretz was going to be in Hick, an adaptation of a novel by Andrea Portes. But now she'll be joined by Kirsten Dunst, according to The Playlist. The film is about a young girl who hits the road after running away from home and will be directed by Martin Scorsese protege Derick Martini. Dunst will play one of the many people Moretz's character encounters on her journey. There's a male lead that has yet to be cast too. Read more about the movie here.
Lastly, with a whole bunch of Broadway shows coming to the big screen and vice versa it's no surprise that Rock of Ages is on the way. We first heard about the film when it was rumored that Tom Cruise might have a small part, but now it seems like legitimate singer Mary J. Blige could be taking the role of a Sunset Strip club owner, according to Vulture. Also, Cruise is still in talks for the musical adaptation that will be co-directed by its original writer Chris D'Arienze and Adam Shankman, no stranger to big screen musicals.
Which of these upcoming films is the most exciting to you all?