The Next Project From David Lynch Is Another Foray Into Music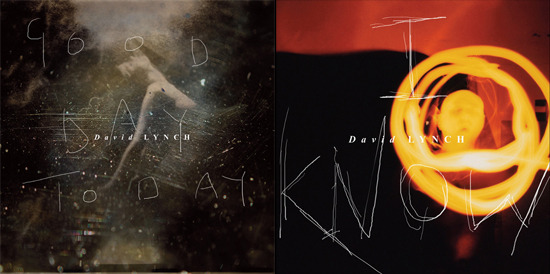 The last proper feature from maverick director David Lynch was the 2006 shot-on-DV effort Inland Empire. Since then he's made commercials and music videos, done quite a lot to promote Transcendental Meditation, and worked on multiple albums. The most high-profile of those was with Danger Mouse and Sparklehorse [RIP], called Dark Night of the Soul. Music has always been one of the director's passions — he's had a big hand in writing and recording much of the music for his films — but the Danger Mouse project must have left him wanting more in a similar vein.
This week the director dropped a digital single on iTunes featuring two songs. They're the first inking of the music project Mr. Lynch is working on now, which he's calling "a kind of modern blues."
The two tracks are 'Good Day Today,' a sort of soft electro jam punctuated with gunshots and bass thuds, and 'I Know,' which boasts a slightly more rock orientation. The latter sounds a good bit like the songs David Lynch co-wrote and sang on Dark Night of the Soul, and he sings both songs through the heavy vocal processing that was also heard on that record.
Here's 'Good Day Today,' of which I was initially skeptical but have found to be alluring and infectious:
The LA Times and the Guardian both report on the tunes, noting that KCRW's Jason Bentley (yep, him again) got 'Good Day Today' to the label Sunday Best, which plans to release the album Lynch is prepping. Of that record, the filmmaker says,
We're working on a lot of things, and we hope to have an album soon... All of this to me is an experiment. We were calling it kind of a modern blues — music based on the blues. It's led to all sorts of different things, but I really want to do a modern blues album... The advancement in digital things means there's a whole slew of possibilities. I love organic phenomena. I love the real, rough sound of blues. I love a heavy guitar and great, strong drums. Then there's so many things that can be done to it that will modernize it.
That 'real, rough sound of blues' is something Lynch has experimented with before, in more direct form. You can hear it in some of the music for Twin Peaks and Fire Walk With Me ('The Pink Room' and 'Blue Frank') and on the BlueBob and Fox Bat Strategy records. But this approach, based on the two new songs, seems specifically related to the work done with Danger Mouse and Sparklehorse, as if that old Lynchian take on pop/rock has been filtered through their newer one and looped back around. Perhaps working with Danger Mouse opened the director's eyes to ways in which digital tools similar to the ones that changed his filmmaking might also be applied to music.
If you're a vinyl nerd you can drop a load of cash on the high-quality expanded vinyl pressing of this single, which will also contain some forthcoming remixes. I'm finding the temptation difficult to resist.
Here's 'I Know,' courtesy of Sunday Best. The vocals somewhat recall 'Duck Stab' era Residents — listening to this, I'm realizing I'd still love to hear Lynch cover 'Hello Skinny.'