Dan Aykroyd Confirms 'Ghostbusters 3' Casting Rumors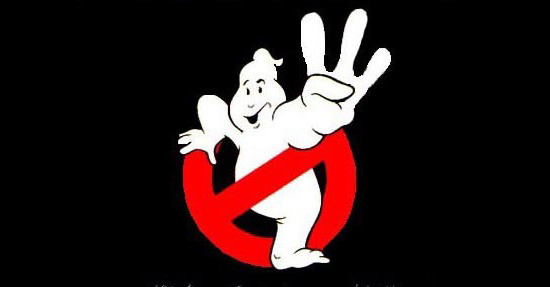 "I ain't 'fraid of no ghost," but I am afraid when more Ghostbusters 3 information comes out. Much like a fourth Indiana Jones film, Ghostbusters 3 is one of those projects I dreamed about as a kid but never thought I'd see happen. Yet with every rumor about a script, Bill Murray appearance and production start date, the 10-year-old in me begins to smile...and then worry that it's going to be screwed up.
Well, add another bit of info to the ever-growing pile as co-writer, producer and star of the franchise, Dan Aykroyd was recently on a Chicago radio station and confirmed that not only is Ghostbusters 3 currently casting, but that several names are already "strong possibilities." Find out exactly who after the jump.
A Bloody Disgusting reader e-mailed the site stating that Aykroyd was on WGN Radio Chicago where he said the film is currently casting and they're "open to finding some fresh faces." Some of the names mentioned as "strong possibilities" are Bill Hader, Anna Faris and the previously mentioned Eliza Dushku. Bill Murray and Sigourney Weaver are also going to be returning, according to Dr. Stantz himself.
All of this seems to be in line with the rumors that have been circling for years but have really been heating up over the past few months, despite Bill Murray continually dismissing any rumors of the third film. Then, out of the blue, Murray showed up in full Ghostbusters regalia at the Scream Awards, seemingly negating everything he'd said beforehand. Aykroyd and Harold Ramis have gone on record multiple times saying that they'd worked on a script in various stages, Ivan Reitman would be back to direct and everyone was totally behind the project. However, now that the film is actually casting in some capacity it would lead us to believe there is an actual finished draft floating around Hollywood inboxes.
Then again, maybe not. One would imagine if any major comedic star got a call from Dan Aykroyd saying, "Would you like to audition for Ghostbusters 3?" very few people would demand to see a script. People like Hader, Faris and Dushku certainly all grew up with the franchise and they, like me, would probably just be living out a childhood fantasy. Plus, they'd be just as worried about tainting an almost pristine legacy.
How do you feel about those actors joining this project? And do you think it's actually going to start shooting in May for a Christmas 2012 release?