International Movie Trailer: Tom Tykwer's 'Drei'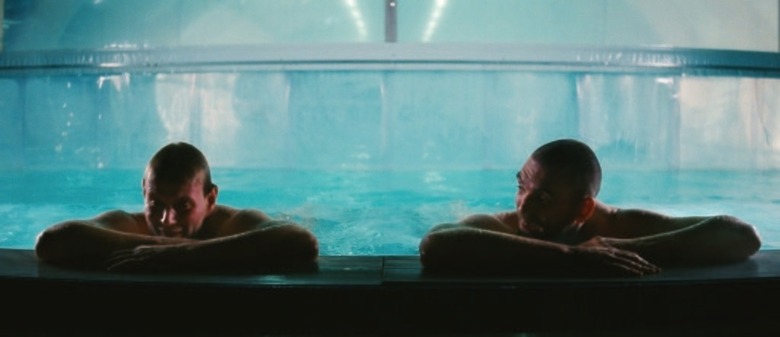 After faltering with The International, acclaimed and very interesting filmmaker Tom Tykwer has made his first German film in several years. The movie is Drei (Three) and we've seen a couple of stills in the past months, but haven't had a lot of info. Turns out there's a German trailer for the film, and while half the clip will be inscrutable for those who don't speak German (like me) there's enough material here to give you some idea of what the film offers.
Thanks to Quiet Earth for pointing this one out; looks like it's a trailer that has been around for a bit. This is a strange trailer — the first part, with the narration over the camera pan across wires, was released as a teaser. But then there's a rocking middle section and a final chunk set to David Bowie's 'Space Oddity' which seems to present a lot more of the actual story setup. (Which is summarized below.) I can't tell at all what the overall tone of the film might be. But some of Mr. Tykwer's trademark visual and editing style is in evidence, and that's enough for me. Looking forward to a subtitled trailer, but for now this will do as a reminder that Drei exists.
THREE is about Hanna and Simon, a couple in their early forties who lives together in Berlin. Unknown to each other they both become acquainted with Adam, a younger man – and fall in love with him. When Hanna becomes pregnant, their whistle gets blown – and the question pops up: Who is the father? THREE is a tragicomical movie about love, morals and the sexes in a late-modernist German society at the mercy of its mixed feelings.
The cast includes German actors Sophie Rois, Devid Striesow and Sebastian Schipper.