Superman Rumor Roundup: Anne Hathaway, Matthew Goode, CGI Superman, And West Africa?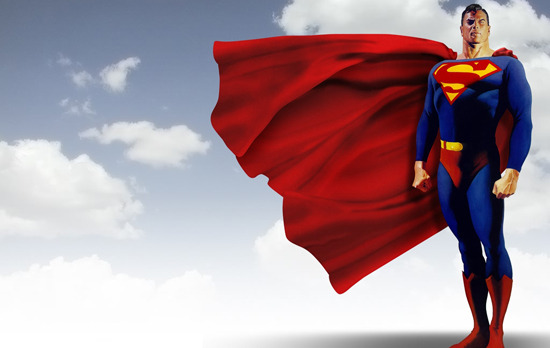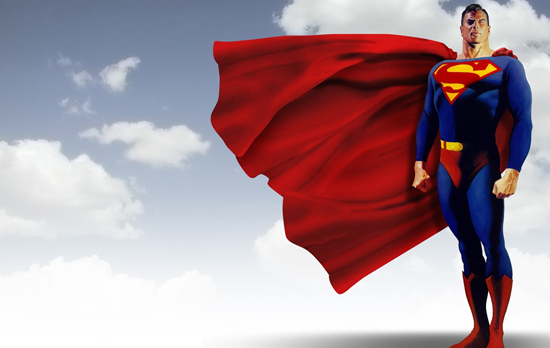 Up in the sky! It's a bird! It's a plane! No, it's probably just another rumor about Zack Snyder's Superman. Bits of most-likely-false information about the Snyder directed, Christopher Nolan produced and David Goyer penned Man of Steel reboot have been jumping tall buildings in a single bound over the last few days and now there are so many, it's time to do a roundup. The rumors are as follows: Anne Hathaway might be playing Lois Lane, Matthew Goode might reunite with his Watchmen director to play Clark Kent, the Superman suit will be completely computer generated and West Africa (!?!?) will play a major role in the film. And while most of these tidbits are probably untrue, the fact that they are all coming out at once does, maybe, give them a little more weight. The project is definitely progressing. Read more about each rumor after the jump.
Let's start with the West Africa bit because that seems to be what started this rumor snowball. What's Playing reported that a character breakdown went out to casting agencies for the film revealing the following plot:
When he is compelled to use his secret powers to intervene in a crisis in West Africa, Clark returns to Smallville to learn more about his origins and the hero he was born to be.
The same report says the film focuses much more on Clark Kent and that Anne Hathaway is up for the role of Lois Lane. There's no source attributed to the latter piece of information but Bleeding Cool does point out that in a recent LA Times interview, Hathaway expressed an interested in breaking out of her romantic comfort zone. "I want to fly a spaceship," Hathaway said. "And I want to shoot a laser into some intergalactic goop." A role as Lois Lane might allow her to do that.
And if the film really does focus on Clark Kent, and we know the type that Snyder is looking for, then Matthew Goode certainly fits the bill. That's what Movienewz, with a tip of the hat to MTV, is reporting. They cite unnamed sources telling them that Goode is the front runner for everyone's favorite mild mannered Daily Planet reporter and that all the scenes as Superman will be full CGI. Goode definitely looks the part and almost fits into the unknown category that Snyder wants. (We say "unknown" because who really saw Leap Year?) Plus, having worked with the director before always helps.
What about this full CGI thing mentioned in that report though? It's also being reported elsewhere, such as IESB through Comic Book Movie. The report is that once Warners saw the CGI suit in Green Lantern, they were considering doing the same thing for Superman and even paid for a few tests, mostly because Snyder is so comfortable with the format. And while that's still an option, apparently Christopher Nolan and Zack Snyder are not on board. So, chances are it ain't going to happen.
And chances are, none of this is going to happen. Nolan has talked over and over again about a grand idea that Goyer had about rebooting Superman in modern times and setting the story around a sociopolitical uprising in West Africa doesn't exactly sound like the kind of light bulb popping, game changing idea that has been described. Plus, a story focusing more on Clark Kent rather than Superman sounds like it would fall back into Superman Returns territory – not enough action. And if you have Zack Snyder, there had better be huge action.
But, who knows really? What do you guys think of all these rumors? And how about the rumored casting?