Billy Bob Thornton Offers A Few Details About Writing/Directorial Project 'Jayne Mansfield's Car'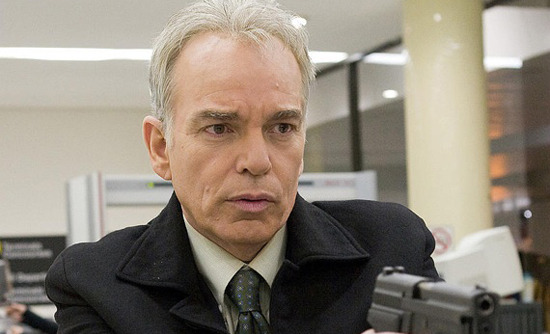 Billy Bob Thornton hasn't written and directed a film in almost ten years, and to hear him tell it, that's in part because he's a bit detached from the current film scene. But he and prior collaborator Tom Epperson (with whom he wrote The Gift and One False Move) have written a new script called Jayne Mansfield's Car, which Mr. Thornton plans to star in as well as direct. In a new interview to promote Faster, he gives up the first details about the new project.
All we'd previously had was the title, which came from an interview with Collider. Now, to Reuters, the actor/writer/director said,
It takes place in 1969 in Alabama. It's a comedy drama, and it's about human relationships. This one deals a lot with how different generations view war and also it examines the randomness of life and death.
The latter aspect, I suppose, could tie into the title, since Jayne Mansfield, her husband and her driver were all killed in a car accident when their car rear-ended a semi. But the couple's children, sitting in the back seat and much smaller than the adults, escaped with only minor injuries. That happened in 1967 in Mississippi, so we'll have to wait to hear more about how the title relates to the script.
He also describes the motivation for writing this movie, which sounds as if it came out of general dissatisfaction with the state of popular film:
[Movies being made these days] are really not my bag as much. I figured that instead of sitting around complaining that I really don't want to be in a superhero movie or cartoon or a 3D vampire movie and all that kind of thing, I've written movies before, so why not write one.
He also says that "now, it's just a matter of financing it for the proper amount of money," so let's hope the money comes together. I was disappointed with what he was given to work with in Faster, and I'd like to see Billy Bob Thornton handing himself a much more interesting role, and getting another directorial credit in the process.