Movie Poster: 'Apollo 18'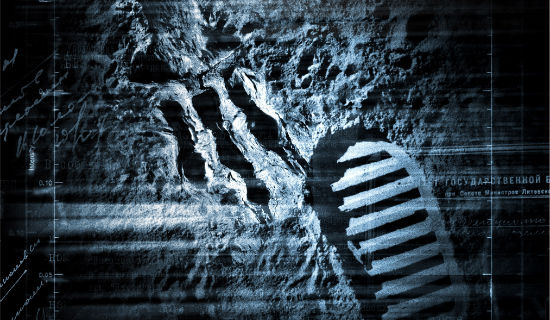 You know a movie is high concept when it can be sold with a set of footprints. The Weinstein Company just released a teaser one-sheet for Apollo 18, their found footage sci-fi thriller produced by Timur Bekmambetov and directed by Gonzalo Lopez-Gallego. Featuring the tagline "There's a reason we've never gone back to the Moon," the poster features an astronaut footprint next to an alien footprint, simply and effectively telling the whole story. That story, of course, is about a secret moon mission which resulted in an alien encounter. It's The Blair Witch Project plus Alien rolled into Apollo 13. The film only recently hit our radar with its sale and director attachment. Still, it's set for near immediate release on March 4. Check out the full poster after the jump.
Here's the poster.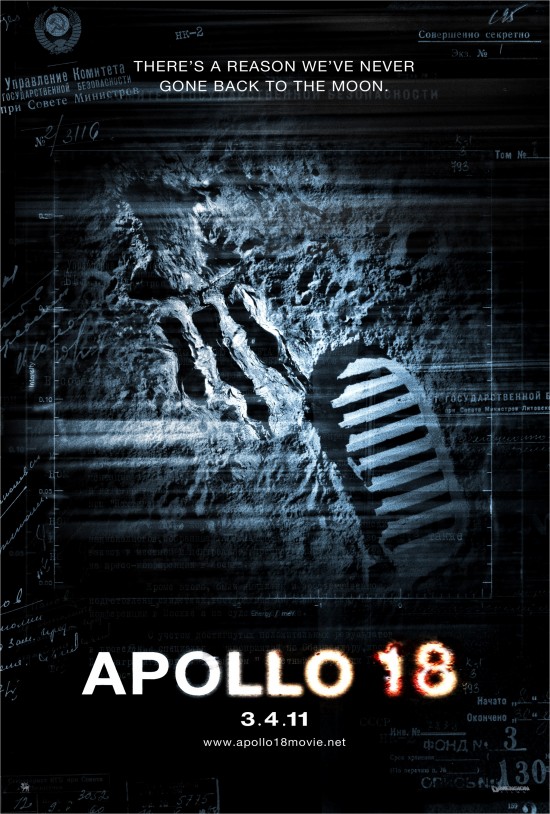 What do you think? Does the poster sell the film for you? And do you think it's a bit weird there's a poster three weeks after we first heard about it?