Five Mini-Clips: Zack Snyder's 'Sucker Punch'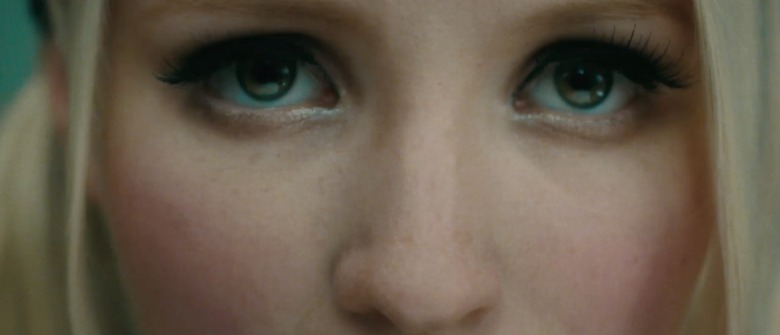 Got about 46 seconds to spare? If so, there are few better uses of your movie-loving time then watching these five mini sizzle reels from Zack Snyder's upcoming Sucker Punch, set for release March 25. The film stars Emily Browning as Baby Doll, an abused young girl who is forced into to a mental hospital for women. There she uses her unique powers to transport her and her fellow inmates, played by Abbie Cornish, Jena Malone, Vanessa Hudgens, and Jamie Chung, to alternate plains of reality in order to help them to escape. There are worlds with 20 foot samurais, Nazi zombies, mechanical droids, flame breathing dragons, laser shooting robots and more. You've probably seen many of these images in some of the previous footage that's been released, but, these clips are like trailers for people with A.D.D. Very easily digestible. Check them out after the jump.
Thanks to Screenrant for the heads up on these clips.
Now admit it. That was 46 seconds well spent, right?
Sucker Punch was my most highly anticipated film coming out of Comic Con this year. It looked like about ten of my favorite movies all rolled into one and I was rabid for information on the film. Well, I got some. The film has tested around Los Angeles and the buzz has been mixed. Everyone seems to agree that the action is incredibly exciting and that Snyder once again knocked the visuals out of the park. However, that seems obvious from the footage we've seen. The complaints we heard had to do with some of the logistics and structure of the story. Frankly, though, this was a few months back. Even now, the film is still about four months from release so chances are Snyder has dealt with those issues as best he can.
Are you all as excited for this film as we are? Peter will soon be posting a set visit which is sure to have a bunch of new information and we'll continue to bring you the latest on the film right here.