Casting Notes: Miranda Otto Joins 'Locke & Key'; Malin Akerman Replaces Lindsay Lohan In 'Inferno'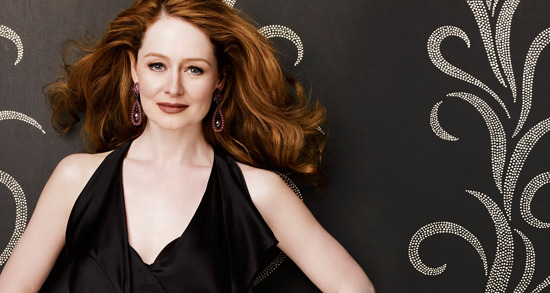 Today has seen major developments for the TV version of the graphic novel Locke & Key. Earlier director Mark Romanek was revealed to be in talks to helm the pilot episode of the Alex Kurtzman and Roberto Orci-produced adaptation of Joe Hill's work. Josh Friedman (Terminator: The Sarah Connor Chronicles) serves as showrunner and pilot scriptwriter.
Now Miranda Otto has been tapped as one of the leads. She'll play Nina Locke, who with her three children tries to rebuild a life in Lovecraft, MA. Keyhouse, their family home, is riddled with secrets and filled with keys that are being sought by a hate-filled creature. [Deadline]
After the break, the recent troubles of Lindsay Lohan have forced producers of Inferno to recast the role of Linda Lovelace.
I don't want to take this space to throw any more commentary or scorn upon the career of Lindsay Lohan; suffice to say that what looked like a promising star circa Mean Girls has been undone by excess. (For the time being; this is a cyclical business.)
Matthew Wilder has been holding out to shoot Inferno, his biopic of Deep Throat star Linda Lovelace, with Lindsay Lohan in the title role. But jail and rehab finally knocked her out of the picture. TMZ says she quit; Mr. Wilder told the LA Times he fired her. One way or the other it's time for a new actress in the role, and that will be Malin Akerman.
This should be interesting, as Lovelace famously had a very difficult career in porn, and if the film is to be accurate it won't be an easy role for anyone. Lindsay Lohan seemed almost like a frighteningly on the nose casting, and I'm not at all sure how Malin Akerman will do in the part.