Movie Trailer #2: Mrs. Peppercorn's Magical Reading Room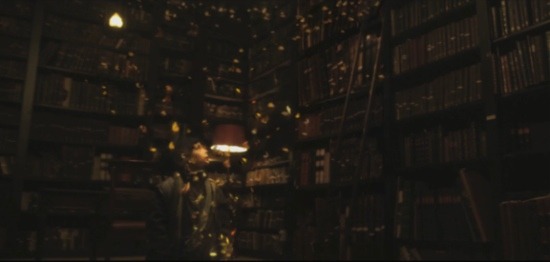 In September, we posted a teaser trailer for English writer/director Mike Le Han's short period film titled Mrs. Peppercorn's Magical Reading Room. Han has released a second trailer on Quiet Earth, this one featuring completed special effects. Shot earlier this year, the dark fantasy short is about "a little girl who meets Mrs Peppercorn a shop owner set in a remote Cornish fishing village."
The Reading Room book shop has stood empty and untouched for 9 years until Eloise an adopted little girl moves to the village. She doesn't expect what she discovers.
Le Han and his wife/co-writer Helen Le Han have a co-production deal with Little Freddie Productions to develop a trilogy loosely based on the short film. I'm impressed with the visuals in the trailers and can't wait to see the full short. Last we heard, Le Han was submitting the short for the Bafta and Oscar in 2011. If you missed the initial teaser trailer, click here. Hit the jump to watch the new movie trailer.
Mrs Peppercorn's Magical Reading Room Official Trailer from Black Lake Films on Vimeo.
Han began his career in music during the early 90's working as a session musician and freelance tutor, but soon transitioned into writing and directing. Han's first directorial debut was a 2000 15-minute short film entitled Walkabout, followed by the acclaimed 2003 television documentary short Cook's Last Voyage. He worked on the television series Hawk Speed, Martina Cole's Lady Killers and Britain's Biggest Heists, and directed the 2009 television movie The Great Train Robbery.