VOTD: Armie Hammer Demonstrates His 'The Social Network' Twinning Process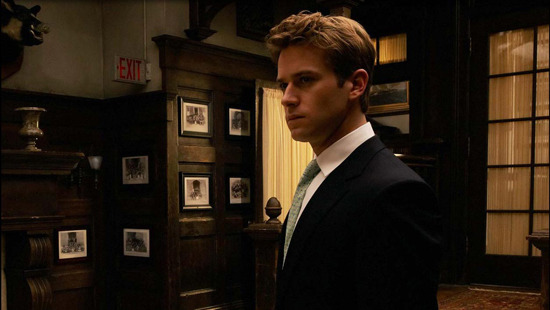 There are probably a lot of people who watched David Fincher's The Social Network without ever realizing that the Winklevoss twins were played by one man rather than actual twins. The man is Armie Hammer, and his performance as the twin Harvard students who hired Mark Zuckerberg (Jesse Eisenberg) to create a social netoworking site is nothing less than impressive.
Last week on Jimmy Kimmel Live! the actor demonstrated the arcane secrets he used to create the twinning effect. See the video after the break.
OK, so this is probably not exactly how things worked. Regardless, it's a lot of fun to see how easily something that was once fairly complicated can now be achieved with affordable visual effects. And,yeah, Armie Hammer is pretty damn charming. With the Justice League film dead (in which he was to play Batman) which superhero film will snatch him up?
Thanks to /Film reader Bradley S. for the heads-up.
removed