New Image: Peter Sarsgaard As Hector Hammond From 'Green Lantern'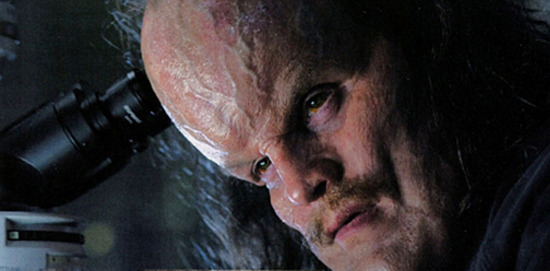 We've seen Hector Hammond (Peter Sarsgaard), the mutated scientist nemesis of Green Lantern, in a few promo pics and the film's first trailer. (And in spy photos published six months ago.) Now here's a new look at the character, which shows off a wealth of wonderful detail in his makeup.
The image was published in the latest issue of Green Lantern as a tease for the film; this scan comes via Bleeding Cool.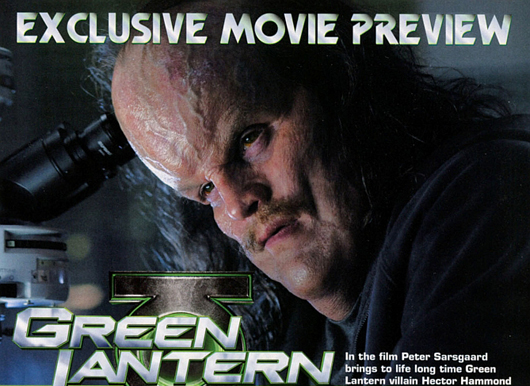 There's also an image floating around of what purports to be Parallax, the villain from the film. It's a very alien-looking, toothy and spiky fish-like beast. The image is being pulled left and right by Warner Bros, which suggests that it might be the real thing. (It probably hasn't been pulled *everywhere*, so look around...) We'll know soon, as the original post at The Daily Blam claims the image is next month's successor to the Hector Hammond image above.
The image of Parallax actually looked like a pretty interesting representation of the character/creature as it appears in the comics:
An ancient horror, Parallax the living embodiment of fear, a demonic parasitic entity which would travel from world to world, causing entire societies to destroy themselves out of fear and paranoia. It is known to ravage planets and strike terror into the hearts of even the Guardians of the Universe.