Movie Trailer: 'Brighton Rock'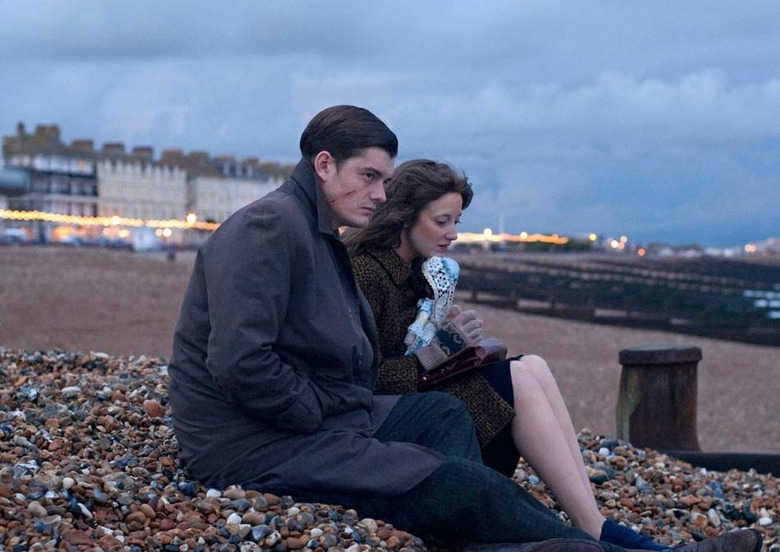 Optimum Releasing have released the movie trailer for 28 Weeks Later and The American screenwriter Rowan Joffe's directorial debut, an adaptation of Graham Greene's 1938 novel Brighton Rock. The book was first adapted to the screen in 1947 in a movie starring Richard Attenborough. This time around Joffe has updated the setting to the 1960's. The story follows "the headlong fall of Pinkie, a razor-wielding disadvantaged teenager with a religious death wish." The film premiered at the Toronto International Film Festival in September to mixed response. Sam Riley (Control) stars as Pinkie, and the film co-stars Helen Mirren (The Queen), John Hurt, Andy Serkis, and Andrea Riseborough.
Watch the trailer now embedded after the jump. Please leave your thoughts in the comments below. Be warned the trailer is on autoplay and we are unable to prevent this, so when you click through it will begin playing automatically. Adjust your speakers accordingly.
Official Plot Synopsis:
BRIGHTON ROCK is based on the Graham Greene novel that centers on a small-time gangster (Sam Riley) who kills a rival and finds his life in turmoil as he faces blackmail threats from a waitress (Andrea Riseborough) who knows about the murder. The film is the directorial debut of writer Rowan Joffe whose screenwriting credits include the upcoming George Clooney thriller The American, Last Resort and 28 Weeks Later. BRIGHTON ROCK also stars Helen Mirren, John Hurt, Phil Corkery, Sean Harris and Phil Davis.
Trailer thanks to The Guardian (found via FilmStage)