Jaden Smith Reveals Details About M. Night Shyamalan's 'One Thousand A.E.'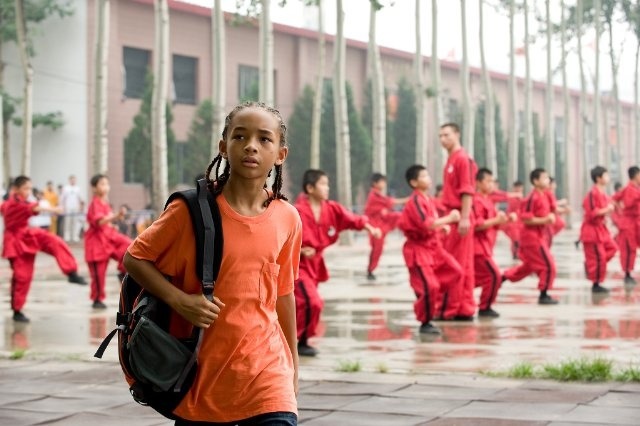 Last month it was revealed that Jaden Smith had been cast in director M. Night Shyamalan's new project, a science fiction film scripted by ournalist-turned-screenwriter Gary Whitta (The Book of Eli) titled One Thousand A.E.
At the time we didn't know much about the project, with story details being kept tightly under wraps. The only things we were told were that it was being "developed as a vehicle for Jaden Smith" in conjunction with Overbrook Entertainment, the production company responsible for The Karate Kid, run by Will Smith, James Lassiter, Ken Stovitz, and Jada Pinkett. In addition, although there's an adult male lead in the film, father Will is not planning to take on the part.
We now have learned a couple small new bits of information about the project.
Entertainment Weekly talked with Jaden Smith about the project, and here is what the young actor revealed:
"We're reading the script right now," he says. "I don't want to give it away because that wouldn't be tight, but it's set in the future and it's about a journey."
While this project is probably next on Smith's slate, Jaden also mentions that Sony is "talking about" the idea of a sequel to The Karate Kid, in additon to his other prospects: a script Disney recently purchased titled Monster Witness Relocation Program, and a dark fantasy graphic-novel series adaptation titled Amulet about two lost kids who are searching for their mother which his sister Willow Smith is also attached.