Ruairi Robinson To Direct Sci-Fi Thriller 'The Animators'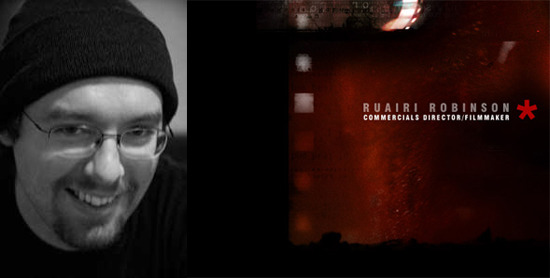 One of the high-rated scripts on the recently-released Brit List was Clive Dawson's The Animators, which deals with "a crew of astronauts picked off one by one by a malevolent force." Now the script is moving into production with acclaimed short filmmaker Ruairi Robinson directing.
We just saw a trailer for Mr. Robinson's great-looking short film Blinky, which stars Max Records (Where the Wild Things Are) and a dangerous robot companion. We've also seen and liked his short The Silent City, which led to some anticipation when he was attached to direct the live-action version of Akira. He also scored an Oscar nomination for his 2001 short film Fifty Percent Grey.
The manga adaptation didn't work out, but now he'll make The Animators, which is set to shoot in the first quarter of 2011. So what about the script? We haven't read it, but The Playlist has, and praises the character work and some of the tone, which the site says has a desperation "reminiscent of Carpenter's The Thing."
But there's also a knock against it, with the site saying there are a lot of too-familiar genre elements drawn from films like Invasion of the Body Snatchers and the current wave of zombie movies. But that was an April draft, so lets hope things have been tightened up a bit. Ruairi Robinson certainly seems to be quite a promising and potentially gifted director, so we'll hope for the best. [ScreenDaily]