Weinstens Assemble Legal Team To Challenge 'Blue Valentine' And 'The Kings Speech' Ratings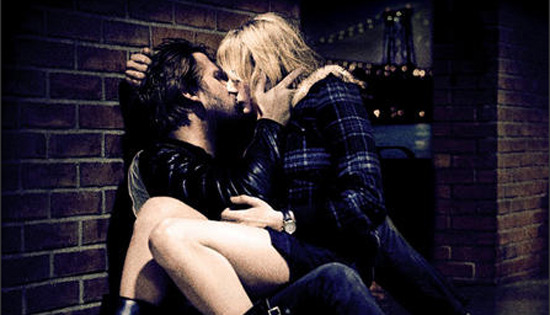 The Weinstein Company is moving ahead with an attempt to appeal the ratings given to Blue Valentine (a commercial prospect-dampening NC-17) and Oscar fave The King's Speech. The irony is that appealing the NC-17 for Blue Valentine means accepting it; otherwise there's no rating to appeal, and the choice would be to release the film unrated.
In a statement today titled "The Weinstein Company Accepts NC-17 Rating on Blue Valentine in Order to Appeal It" the company announces the hire of star lawyers Bert Fields, Alan Friedman and David Bois to lead the appeals. There are quotes from stars Ryan Gosling and Michelle Williams, and the suggestion that, if all else fails, the appeal to overturn the R rating for The King's Speech will go straight to the Constitution of the United States. Given the throttling of distribution options Blue Valentine would face with an NC-17, you've got to wonder if the Constitution will be invoked there, too.
David Boies fought California's gay marriage ban Proposition 8; he'll oversee the legal team. Alan Friedman previously helped the Weinsteins overturn the NC-17 rating handed to Zack and Miri Make a Porno, and will lead the appeal for Blue Valentine. Bert Fields will head the appeal for The King's Speech, which was given an R rating for a scene in which Colin Firth , attempting to break through a speech impediment, issues a string of curse words.
The core fight here is for Blue Valentine. Harvey Weinstein previously mused,
How did [the Dimension Films release] Piranha 3D get an R and Blue Valentine gets an NC-17? If [Piranha 3D] got an NC-17, I'd be the first going, 'All right, we gotta cut some of that stuff.' It's ridiculous — a penis got coughed up in the movie by a piranha! They show more in four scenes [in that movie] than we do in [all of Blue Valentine]! And ours is a serious love story. I don't understand it.
Blue Valentine star Ryan Gosling goes straight into 'repressive patriarchy' mode with his comments, but his core point remains valid:
You have to question a cinematic culture which preaches artistic expression, and yet would support a decision that is clearly a product of a patriarchy-dominant society, which tries to control how women are depicted on screen. The MPAA is okay supporting scenes that portray women in scenarios of sexual torture and violence for entertainment purposes, but they are trying to force us to look away from a scene that shows a woman in a sexual scenario, which is both complicit and complex.
Michelle Williams is a little more balanced as she makes the same point:
The MPAA's decision on Blue Valentine unmasks a taboo in our culture, that an honest portrayal of a relationship is more threatening than a sensationalized one. Mainstream films often depict sex and violence in a manner that is disturbing and very far from reality. Yet, the MPAA regularly awards these films with a more audience friendly rating.
The films will both face a Special Hearing with the MPAA, which "is necessary because the film is now within 25 business days of its theatrical release," according to the press release. And Bert Fields isn't messing around with his language: "This rating for THE KING'S SPEECH is arbitrary and irrational. In my view, it violates The Weinstein Company's right to freedom of speech under the state and US constitution." Good luck with that particular angle.
Say what you will about the Weinsteins and the way they turn MPAA shenanigans into publicity; in this case the fight for Blue Valentine is one that is worthy of support.