Howard Shore Returning To Compose 'The Hobbit'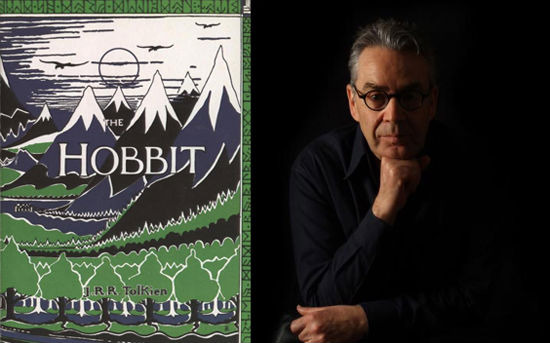 Part of what made director Peter Jackson's Lord of the Rings trilogy so beautiful was the epic and lyrical score by composer Howard Shore. Every scene of travel, battle, humor or death was all accompanied by Shore's wonderful music and he won two Oscars for those scores, Fellowship of the Ring and Return of the King specifically. Now Shore has announced that he will return to Middle Earth with Peter Jackson to score both of his upcoming film adaptations of J.R.R. Tolkien's The Hobbit. Read his quote and more after the jump.
Shore broke the news in an interview with The Province (Thanks to ComingSoon). He said that he's been talking about being a part of the movies since 2002 and that:
It looks like finally it's going to be happening. I'll be working on it for the next three years — it's going to consume a lot of my time and work now.
Obviously, this isn't a big surprise. Jackson's return as director pretty much assured a lot of the same people who worked on the Lord of the Rings trilogy would be back too. And Jackson obviously knew that any attempt to make The Hobbit feel like a seamless part of the Lord of the Rings series would have been virtually impossible without Shore's return. He'll obviously be composing all new music and themes for characters like Bilbo, played by Martin Freeman, but now he can go back and lift themes from his previous work to create musical parallels and foreshadow events later in the series. Characters like Gollum and Gandalf, who appear in The Hobbit, each have their own themes from Lord of the Rings, and now Shore can go in and evoke those – if he so chooses.
Shore's Rings' scores are some of my favorite of the past decade and the one track that can almost bring me to tears is Concerning Hobbits, from The Fellowship of the Ring. Just like the hobbits themselves, it's a melodic, happy tune. A perfect musical representation of those people and with the knowledge of what they are going to go through later, there's almost an undercurrent of sadness too. Check it out here.
What is your favorite Shore track from his Rings' scores? And are you as excited as I am that he'll be back for The Hobbit?