Robert Downey, Jr. Leaves The Cast Of 'Gravity,' May Join 'How To Talk To Girls'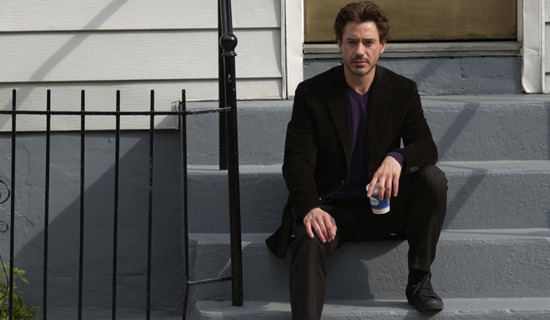 The last time we reported on Alfonso Cuarón's Gravity, which has had a hell of a time assembling a core cast, the production was reportedly in danger of losing Robert Downey, Jr. He had long been set to play a key supporting role in the film, even through the process where a series of actresses from Angelina Jolie to Natalie Portman and finally Sandra Bullock were courted for the lead.
Now he has, in fact, left the production.
THR doesn't offer a whole lot of information, but the guess would be that scheduling is a factor. The idea had been for RDJ to shoot some of Sherlock Holmes 2, then break to shoot his brief bits of Gravity, then go back to Sherlock. And there's a deadline, because the shoot for The Avengers looms early next year.
But the deal to have Sandra Bullock in Gravity isn't done, so the film isn't yet set to go. At what point do Warner Bros. and Alfonso Cuarón just say that the film wasn't meant to be? Or do the delays and difficulty only increase the director's resolve to make the film?
Meanwhile, Fox has a film in the works called How to Talk to Girls, and Robert Downey Jr. is reportedly considering a role. He and his wife Susan Downey would produce the film along with Shawn Levy, who wants to make a comedy in the vein of Big. This is based on a book by 9-year old Alex Greven about how to deal with, as the title says, girls. This one isn't happening soon. If the deal comes together — and that's an if — there'll be more development work, and a writer has yet to be hired.