More 'Cars 2' Voice Cast Confirmed: Emily Mortimer, Jason Isaacs And Joe Mantegna Among Others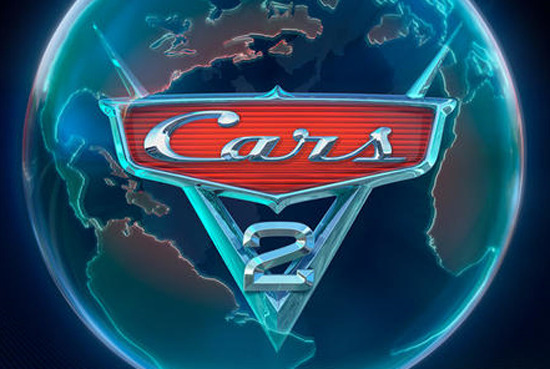 One of the great pleasures of the Cars 2 trailer we saw yesterday — likely the greatest pleasure for many — was the surprise appearance of Michael Caine. The actor voices one new character, a British spy named Finn McMissile. His presence in the cast led many to closely examine the rest of the trailer in order to discover what other new actors are part of the sequel.
Now we know for certain that Emily Mortimer, Jason Isaacs and Joe Mantegna are all voicing new characters.
Empire confirmed that Emily Mortimer is trainee spy Holley Shiftwell, while Jason Isaacs plays a spyplane called Siddeley and Joe Mantegna is Grem, Peter Jacobson is Acer, and Thomas Kretschmann is the enigmatically-named Professor Z. Combine that with the early word that the film had a vague James Bond touch to it, and you might start to get a little more interested in the sequel to the Pixar film that is least-loved by adults.
Here are pics of each new character, starting with Emily Mortimer's Holley Shiftwell: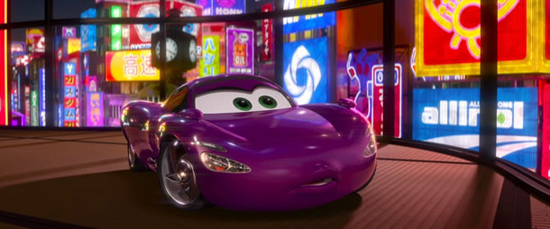 Jason Isaacs as Siddeley: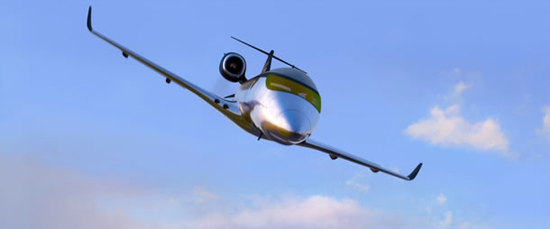 Thomas Kretschmann as Professor Z: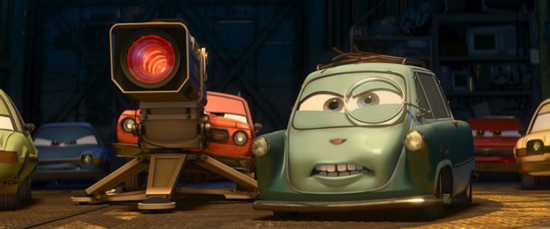 and Joe Mantegna and Peter Jacobson as Grem and Acer: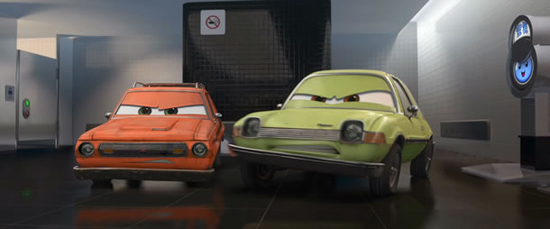 Once again, here's the official plot description from Disney. It doesn't offer much info to combine with the new casting and characters, unfortunately.
Star racecar Lightning McQueen (voice of Owen Wilson) and the incomparable tow truck Mater (voice of Larry the Cable Guy) take their friendship to exciting new places in "Cars 2" when they head overseas to compete in the first-ever World Grand Prix to determine the world's fastest car. But the road to the championship is filled with plenty of potholes, detours and hilarious surprises when Mater gets caught up in an intriguing adventure of his own: international espionage.  Torn between assisting Lightning McQueen in the high-profile race and towing the line in a top-secret spy mission, Mater's action-packed journey leads him on an explosive chase through the streets of Japan and Europe, trailed by his friends and watched by the whole world. Adding to the fast-paced fun is a colorful new all-car cast that includes secret agents, menacing villains and international racing competitors.