Park Chan-Wook In Talks To Direct 'Stoker' With Carey Mulligan And Jodie Foster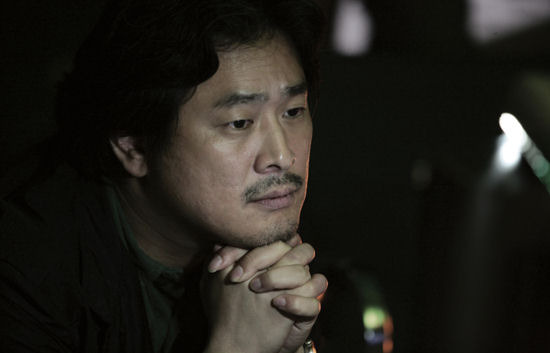 Korean director Park Chan-Wook has wowed us with films like the Vengeance trilogy (Sympathy For Mister Vengeance, Oldboy, Sympathy For Lady Vengeance) and Thirst, and he's been courted for an English-language film here and there. No deals have been made in the past, but now the director is reportedly in talks to direct a thriller called Stoker.
We don't have a lot of info on the picture, which was written by Prison Break star Wentworth Miller, and put into development by Fox Searchlight over the summer. Carey Mulligan (just chosen for The Great Gatsby) was attached, and remains so, but because 'attachments' can be fleeting, she may or may not remain part of the project as it moves forward.
All we've got is this description from the LA Times: "Stoker tells of an eccentric teenager whose enigmatic and estranged uncle returns to the family after the death of the girl's father."
As things stand, Carey Mulligan would be the girl and Jodie Foster is also slated to appear. The uncle has not been cast.
The report says that there are no overt genre elements in the script, but the bulk of Mr. Park's work isn't overtly reliant upon genre. Even in a film like Thirst, his last release that followed a priest infected with a sort of vampirism, the genre elements were subverted to the dramatic core of the story.
Even when his films don't quite connect emotionally (which is rare — this is a powerful director) Park Chan-Wook has a frequently astonishing command of composition, color and movement. He's one of the most confident technical directors working right now, and that confidence leads to some really adventurous choices as he brings a story to the screen. Even without knowing much more about Stoker than that rather Hitchcockian logline, I'd be happy to see him tackle it — if he's going to jump to English-language films I'd much rather it be with something like this than a giant studio effort.