Geek Deal: Rome Complete Series Blu-Ray For $69.99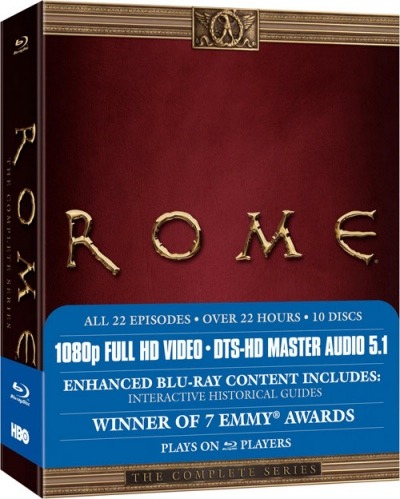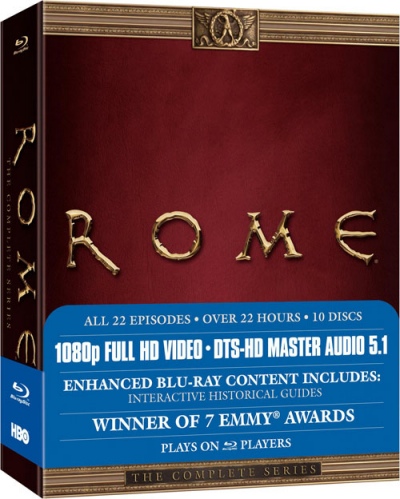 We may receive a commission on purchases made from links.
Amazon is having a sale on Rome: The Complete Series on Blu-ray for $69.99, 50% off the $140 msrp. The sale price is valid through November 20th 2010.
Product Description
Four hundred years after the founding of the Republic, Rome is the wealthiest city in the world, a cosmopolitan metropolis of one million people, epicenter of a sprawling empire. But now, the city's foundations are crumbling, eaten away by corruption and excess...And two soldiers unwittingly become entwined in historical events, their fates inexorably tied to the fate of Rome itself. The entire award-winning, critically-acclaimed series will be available as a Blu-ray gift set, just in time for the holiday season.
Special Features
22 episodes on 10 discs
Audio: English DTS-HD Master Audio 5.1, Spanish DTS Digital Surround 2.0, French DTS Digital Surround 2.0, German DTS-HD Master Audio 5.1, Castillian DTS Digital Surround 2.0, Polish voiceover DTS Digital Surround 2.0
Enhanced Blu-ray content:
-All Roads Lead to Rome: An in-depth, interactive on-screen guide prepared by the series' historical consultant, Jonathan Stamp
-Bloodlines: An interactive on-screen guide highlighting the connections between the soldiers, senate, and families of rome
Bonus content:
-13 audio commentaries by cast and crew
-Four behind-the-scenes featurettes exploring the production
-Three featurettes examining the history of Rome and several of its more famous inhabitants
-Two featurettes detailing the creation of two pivotal scenes
-And much more