Carey Mulligan Cast In Baz Luhrmann's 'The Great Gatsby'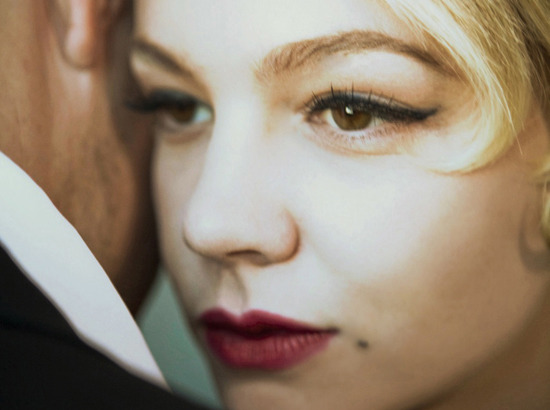 Briefly: Small update here — we talked not long ago about the fact that Carey Mulligan had become the favorite to take the Daisy Buchanan role in Baz Luhrmann's version of The Great Gatsby. Now the director has announced that she is definitely his Daisy. The catch: he's still not sure Gatsby will be his next film.
The director confirmed his decision to Deadline, and provided an image of the actress in full-on Daisy Buchanan mode that was snapped during a November 2 reading of the script. But he also offered this enigmatic quote: "There are a few elements that I feel need to be resolved before I would categorically state that this is my next film." Those things could be related to financing, or to casting. While Leonardo DiCaprio and Tobey Maguire are presumed to have the roles of Jay Gatsby and Nick Carraway, there are also a number of others to cast. With that core trio in place, however, you'd think the rest would quickly fall into line.
Hit the jump for a full version of the photo Mr. Luhrmann took of Carey Mulligan as Daisy.