Pierre Morel In Talks To Direct 'Earth Defense Force' For Producer Sam Raimi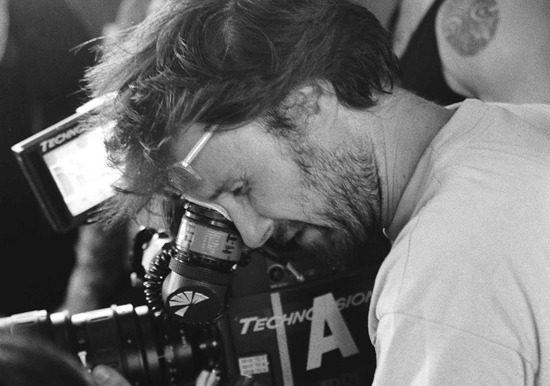 Sam Raimi and District 9 producer Bill Block are putting together a Warner Bros. film called EDF, or Earth Defense Force, which explosively details "Earth's response to an imminent alien invasion." (And which seemingly isn't an adaptation of the video game series in which soldiers fight off endless waves of giant insects, despite the fact that film and game share a name. Perhaps that's for the best, and there's word that the film's name could change.)
Initial reports said that a director would be chosen soon; now Taken director Pierre Morel is circling the project.
THR says that, while Mr. Morel was in talks for both this and Ouija, when Universal ended up passing on his story ideas for Ouija he moved out of contention for that. So now he's closing in on EDF, which "is set after three alien fighters attack the planet, leaving countries humiliated. The governments of Earth then race to create a space fighting force in preparation for a second attack by an approaching alien horde."
So: expect big Michael Bay and/or Roland Emmerich-sized action, but hopefully smarter. Andrew Marlowe (Air Force One) wrote the script, and early reports praise it for being fun, with a feeling sort of like Top Gun plus Independence Day. Mr. Morel's previous credits don't suggest him as an obvious hire for a big effects-based picture like this — he's more of a practical action guy so far — but perhaps he has a great pitch for the producers and studio.
Here's what we've had previously, which comes from Vulture's initial report on the film:
In EDF, we open on a U.S. military operation gone awry: Sent to rescue what they believe is a sub that's accidentally bumped into a mine in Chinese waters, U.S. naval aviators quickly wind up engaged in a dogfight with a squadron of Chinese air force pilots. Soon, planes on both sides are being shot out of the sky, but not by the Chinese or US pilots, but by three alien attack fighters, which soon depart and destroy many of the world's landmarks and military installations, then, vanish. It's a test of Earth's defensive capabilities, and we failed. Shortly after, NASA detects a radiation signature in a nearby galaxy, indicating a far more massive attack coming in about ten months, and world leaders set about trying to create super-aircraft and weapons that can fight off the coming invasion.