New Poster And Official Website For 'Black Swan'; Viral Site Offers Secret Clips Of Natalie Portman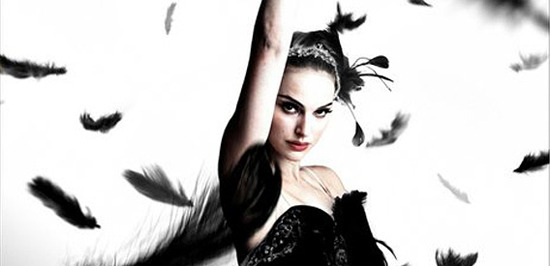 As we get closer to the release of Darren Aronofksy's Black Swan (December 3 is the date) we're seeing more and more press materials. There is a new poster, which you can see in full below, along with a lovely website and a more secretive 'viral' website that offers up a tantalizing look at star Natalie Portman.
Awards Daily points out the official website. The site is beautiful, but I'm not going to explore it too throughly. This is a film I'd like to see without knowing any more than I already do. So have at it if you're hungry for more details, but I won't pretend to report on the secrets within.
ONTD delivers the poster and, as Badass Digest asks, what's wrong with Natalie Portman's armpit that called for it to be obscured by a feather? Market research suggests audiences don't respond well to armpits, I suppose.
Finally, the more obscure Black Swan marketing website, I Just Want to Be Perfect, offers up a few secrets. [via FirstShowing]One is accessed by typing in the name 'Rothbart' while on the main screen. (Rothbart being the name of the villain in Swan Lake, the ballet for which Natalie Portman's character in the film is aching to lead.)
This site is even more lovingly designed than the 'official' one, with a calendar collage of small clips from the film and background music that flows from shimmering to ominous depending on your actions. Try typing other character names from Swan Lake and there might be some other good clips to unlock.