'Cars 2' Teaser Trailer #2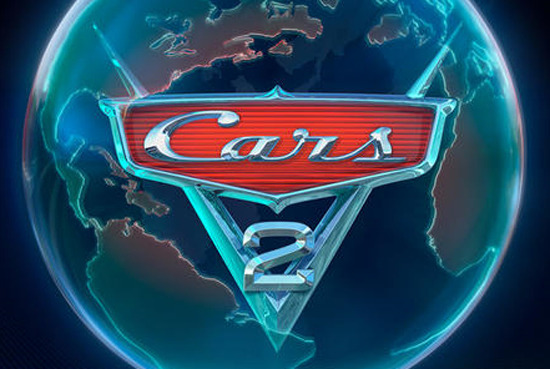 We just got full info about the story in Cars 2, which puts John Lasseter back in the driver's seat along with co-director Brad Lewis. Now there's a full trailer, which you can see after the break. And it is chock full of Michael Caine!
Mr. Caine plays a British intelligence agent who intersects with Lightning McQueen (Owen Wilson) and Mater (Larry the Cable Guy) as they take part in the first World Grand Prix. Yep, the film is sort of one big global chase scene and the idea of, as Germain put it, "an animated, talking car mash-up of Days of Thunder and a James Bond film" is certainly on display here.
I still can't get into the talking cars conceit — it's not the idea of anthropomorphized cars, but the fact that with respect to animation, they're less physically expressive than animals, monsters or humans. But it's Pixar, so the animation looks good, even if it is applied to a batch of sleek, shiny objects that are less visually interesting than anything in Up, Ratatouille or Toy Story. (Even in Wall-E, where so many of the characters were robots, the characters were more striking than those in Cars, and they also had the benefit of roaming more unfamiliar environments.)
And hey, Michael Caine! (Or is it Steve Coogan?)
Yahoo has the trailer in HD.
Here's the official plot description from Disney.
Star racecar Lightning McQueen (voice of Owen Wilson) and the incomparable tow truck Mater (voice of Larry the Cable Guy) take their friendship to exciting new places in "Cars 2" when they head overseas to compete in the first-ever World Grand Prix to determine the world's fastest car. But the road to the championship is filled with plenty of potholes, detours and hilarious surprises when Mater gets caught up in an intriguing adventure of his own: international espionage.  Torn between assisting Lightning McQueen in the high-profile race and towing the line in a top-secret spy mission, Mater's action-packed journey leads him on an explosive chase through the streets of Japan and Europe, trailed by his friends and watched by the whole world. Adding to the fast-paced fun is a colorful new all-car cast that includes secret agents, menacing villains and international racing competitors.