Interview: David Yates Talks 'Harry Potter And The Deathly Hallows Part 1'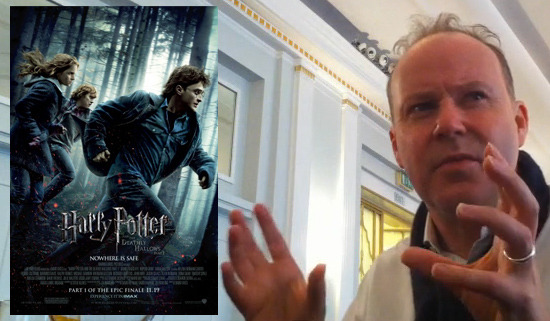 Last week I had the chance to participate in roundtable interviews with the cast and crew of the Harry Potter series. We will be posting the interviews throughout the week leading up to the latest and next to last installment of the series – Harry Potter and the Deathly Hallows Part 1. The second interview is with director David Yates, who has helmed Harry Potter and the Order of the Phoenix, Harry Potter and the Half-Blood Prince and the final two installments of Harry Potter and the Deathly Hallows.
Yates talks about the big London premiere which happened the night before, the reason for splitting Deathly Hallows into two films, the decision not to post convert Part 1 into 3D, how much action we might expect from the Battle at Hogwarts in the final film, the child actors coming into their own, shooting more on location than previous installments, the dance sequence, the evolution of Rupert Grint and Emma Watson as actors, what he hopes to do next after the Potter films are completed, how the Potter series has changed his career as a filmmaker, the wrap party, the tale of the three brothers, and more.
You can watch the video interview now embedded after the jump.