Guillermo Del Toro And David Eick Developing ABC's 'The Incredible Hulk' Live-Action TV Series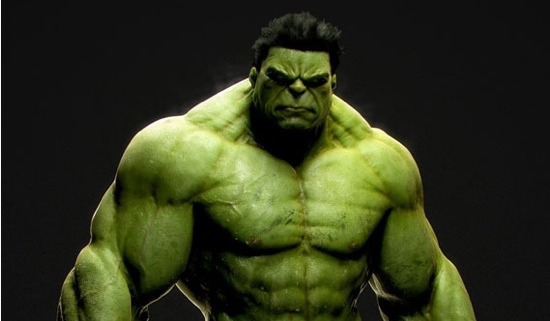 In October it was announced that Marvel Studios was working on a live action television series for The Incredible Hulk for ABC, one of three live-action series the comic book television division is developing for the Mouse House. At the time we didn't have many details. The project was assumed to be an hour-long program, and we didn't know how involved Heroes exec producer Jeph Loeb, head of development at Marvel's television division (launched in June), would be in the project.
ABC Studios is finalizing a deal with Guillermo del Toro (Pan's Labyrinth, Hellboy) and Battlestar Galactica executive producer David Eick.
Deadline is reporting that Eick would write the pilot script with story involvement/development from del Toro, both sharing story and created by credit. del Toro will direct the pilot episode, subject to his availability (which is getting smaller and smaller by the week). The television series is expected to follow the Hulk's origin story, but it's so very early in the development process to know for sure. It's a long ways out, and won't be ready for Fall 2011 consideration, instead Marvel hopes to launch the series in fall 2012, following the July release of The Avengers.
Guillermo, who has been very hands on with the creature and production design of his films, is expected to be heavily involved in designing the look of the new television version of the Hulk character. Of course, I wouldn't expect anything drastically different from the comics, television and movies already released. We can assume that the series won't feature a fully CGI Hulk as that would be too costly for prime-time television (expect a mixture of prosthetics, puppetry and CG).
I'm not sure how confusing it might be for average movie/television watchers that the properties won't be interconnected and will each off their own individual continuity. Fans have had no problem with this sort of thing with animated series or DC/WB's Smallville, but both offer a decidedly different vision of the superheroes than their big screen brothers.