Daniel Stamm Hired To Direct Remake Of 'Martyrs'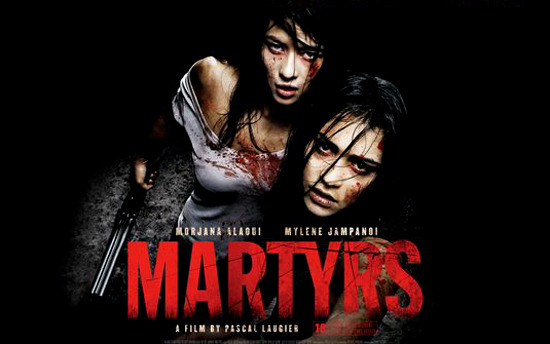 For those who've seen the original French horror film Martyrs, directed by Pascal Laugier, the notion of an American remake probably seemed a bit absurd. The divisive, very hardcore film doesn't seem like the sort of film that a studio would slap a logo on, even if you were talking about the studio that turned out a film like Hostel. (In this case, we're not — this remake is from some of the Twilight producers.)
I can't imagine this news will make the film seem like a more promising project: Daniel Stamm, the director of The Last Exorcism, has been hired to direct. It's not the fact of his hire that worries me, so much as how he describes the film.
The LA Times reports the hire of Mr. Stamm, and it is to the LA Times that the director said,
Martyrs is very nihilistic...The American approach [that I'm looking at] would go through all that darkness but then give a glimmer of hope. You don't have to shoot yourself when it's over.
And, well, yeah. You might have to. Setting aside some feelings I have about whether or not the original Martyrs gets across the ideas it wants to get out there, the film is very specific in being dire and suggesting what a person might have to go through to find an ultimate transcendence. And the fact is, there's a glimmer of hope at the end of the original, except it isn't 'hope' in any casually used sense of the word.
Other than denying the idea that Kristen Stewart is a possible contender for the lead role, Mr. Stamm doesn't get many more quotes in the LAT. (More is promised for tomorrow.) But one of his comments links back to what producer Wyck Godfrey said a while ago about his attraction to the film. ("...the core elements of it are fascinating. I love the cult and what it's about, and I'm also obsessed with the nature of childhood friends — growing up when one doesn't believe the other one and the corruption between that.")
So I'll leave you with this line, which is probably going to have fans of the original foaming:
It plays on things that are familiar — like two friends who can't be separated, kind of a Forrest Gump and Jenny situation.