'Total Recall' Lead Offered To Colin Farrell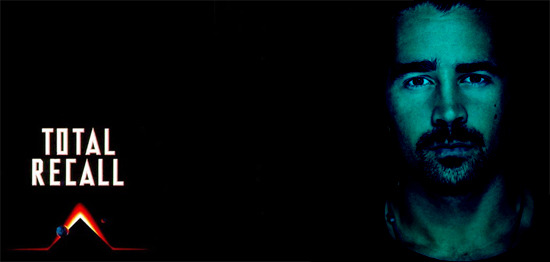 The 'offer' story is one of the more useless developments in the movie news business. Because offers go out all the time, and the reason we don't hear about most of them is that they're meaningless as news. The offer is part of the process of getting a film made, but until it actually turns into an actor making a deal with a part it isn't really news. (Even the most famous offer stories, like David Lynch and Return of the Jedi, are only worth a damn as footnote trivia.)
But this one is a little better, because not only has Colin Farrell been offered the lead in the Len Wiseman-directed remake of Total Recall, he's begun negotiations to take it.
Variety reports on the offer and negotiations, saying that an early deal has been in the works for the past week. That's all we've got right now, other than the previously known fact that Len Wiseman is working from a script by Kurt Wimmer which intends to 'contemporize' the original Philip K. Dick story 'We Can Remember it For You Wholesale,' from which the Arnold Schwarzenegger version of the film was born. Sort of. There were a lot of changes in that film, so this script could be a lot different from the existing film. Which would be good, though I'm still not sure I can generate much interest with Len Wiseman directing.
In the absence of more info, let's dip into fun Total Recall trivia: The late Dino De Laurentiis, who just passed this week, was once financing Total Recall with Ronald Shusett as producer. He was the guy with whom David Cronenberg, among other directors who toyed with the film, was going to make the film in the early '80s. They couldn't agree on a script; Mr. Cronenberg wrote twelve drafts, and the last one was one he finally loved, but Dino wanted to go back to draft nine, and Ronald Shusett reportedly didn't like any of the Cronenberg approach. Rather than continue to fight about it, they parted ways. The company run by Dino De Laurentiis went bankrupt and Arnold Schwarzenegger got Carolco to buy the rights, which led to the Paul Verhoeven version. Now the remake of the film that was eventually made without either Dino DeLaurentiis or David Cronenberg has been offered to Colin Farrell, who also has a pending deal to star in Cosmopolis under the direction of David Cronenberg. What a great world.