'The Thing' Now Dateless, 'Fast Five' Moved To April, 'Ouija' In Flux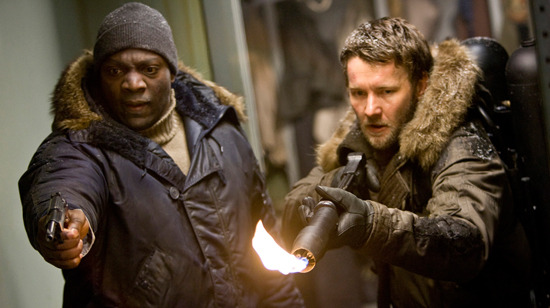 Those waiting to see the prequel to John Carpenter's The Thing this April will instead find flashy cars on screen at the theater. Universal had planned to release their new version of The Thing, directed by Matthijs van Heijningen Jr., starring Joel Edgerson and Mary Elizabeth Winstead on April 29, 2011. However, a studio spokeswoman told the Los Angeles Times that film was "not yet ready" and has now been left without a release date.
Instead, they're bumped Fast Five, the fifth installment of The Fast and the Furious franchise, directed by Justin Lin, starring Dwayne Johnson, Vin Diesel and Paul Walker up into that slot, abandoning its original June 10, 2011 release, "citing the successful release of the franchise's fourth film in April 2009." Read how the release date shifts might be a good thing, as well some "creative" issues surrounding another Universal property, their adaptation of Ouija, after the jump.
In the Los Angeles Times story, they state that Pierre Morel, who had been a front runner to direct the big-budget adaptation of the mysterious Hasbro board game, had a meeting to discuss his ideas for the project.
But Morel and the executives couldn't find common creative ground, according to two people familiar with the conversations who asked not to be identified because of the sensitive nature of the discussions. That leaves executives and producers to continue casting a net for directing candidates.
This poses a major problem because the film is scheduled to come out Thanksgiving 2012 and, along with Stretch Armstrong and some other Hasbro projects, if they don't come out in a certain time frame, Universal will be forced to pay penalties. Plus, the release of all the films must tie in with Hasbro toys, which take longer to make and distribute than a movie.
As for the release date shifts, neither is necessarily a bad thing. A move out of a very crowded Summer might actually be a great thing for Fast Five, which was certainly in danger of being overshadowed by any number of films being released around it. And if The Thing isn't ready, I'm sure fans would much rather the studio take their time with it and do it right rather than rush the thing out.
Do any of these bits of news worry you about the projects in question?