Phillip Noyce Set To Direct Sci-Fi Romance 'Timeless', From 'Enchanted' Screenwriter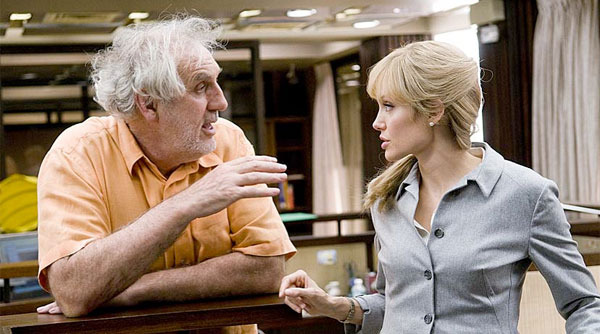 Briefly: The creative teams behind Enchanted and Salt are coming together in an unlikely sci-fi pairing. Enchanted scripter Bill Kelly has penned a spec script called Timeless, which Salt director Phillip Noyce is working on a deal to direct. The connective tissue between them is Sunil Perkash, who produced both Enchanted and Salt, and would produce Timeless as well.
Deadline positions the time-travel script as a sort of sci-fi romance: "A recently wed man loses his wife and discovers after the fact she has left him a fortune. Haunted by an unresolved issue between himself and his wife, the man invests the money to build a time travel device, just to see her one last time."
No cast is attached at this point. Angelina Jolie is not a part of the film — I've merely used a photo of Mr. Noyce on the set of Salt as illustration.