Director Options For 'Tales From The Gangster Squad': Ruben Fleischer, Scott Cooper, Jose Padilha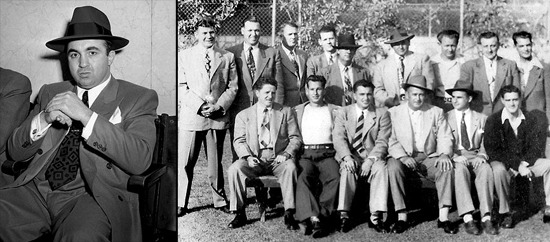 The question to ask about the Warner Bros. film Tales From the Gangster Squad might not be 'who will direct,' but 'why didn't all these other guys want to direct?' There has been a lot of talk about possible directors, including Ben Affleck and Darren Aronofsky, but the WB film keeps looking for someone to sign on. The two new choices are Ruben Fleischer (Zombieland) and Jose Padilha (Elite Squad), with Scott Cooper (Crazy Heart) still hanging on.
The early shortlist was Paul Greengrass, Francis Lawrence, Scott Cooper, Greg Berlanti, and Martin Campbell. Then Ben Affleck and Darren Aronofsky came into the picture. Neither of those guys ended up taking the film, and we don't know to what extent any realistic offers, if any, were ever made to the people on the initial list.
But now the LA Times reports that the producers are talking to Ruben Fleischer and Jose Padilha about the film that is based on true-crime reports of LAPD efforts to curtail gangster expansion in '40s and '50s LA.
Just on the surface of things this is a film that's easy to root for — a true crime film pegged as a big actor's piece that is being treated with the same interest that a studio like Warner Bros. of late reserves for franchiseable tentpole properties.
But look at those three director choices — that's a wild lineup of possible options. Does that represent Warner Bros. really having an open mind when it comes to putting this film together, or is that desperation? I love the idea of Jose Padilha making this film: he's shown that he's got a handle on gritty crime, and an outsider perspective on LA could be a very good thing. He's got my vote right now, and we'll watch for more updates as WB continues to figure out how to make this film.