Working Title Developing New Screen Version Of Merlin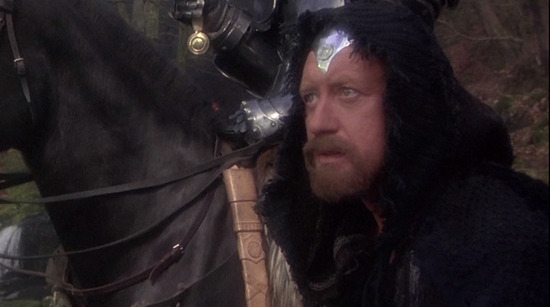 There's no accounting for logic when it comes to film development, but that is both the beauty and the insanity of the business. This past summer audiences had a chance to see The Sorcerers Apprentice, in which Nicolas Cage played one of three disciples of Merlin. (Alfred Molina and Monica Bellucci played the other two disciples.) And audiences shrugged. So, now, when it comes to developing a new film about Merlin, some will point to The Sorcerer's Apprentice and say, "but that didn't work!" Never mind that audiences didn't skip Apprentice because it had anything to do with Merlin; they skipped it because it looked superficial or silly or just not entertaining enough.
So, when you see that Working Title is developing a Merlin film that, like The Sorcerer's Apprentice, will set the magical character's story in the present day, what's the response?
The first question might be about who is writing. In this cast it is Jay Basu, who is also writing the crime film Bad Traffic. We don't know a lot about his work, and at this point we know next to nothing about his and Working Title's plans for Merlin, other than it will bring the sorcerer  into the present day. Sadly this version will likely not feature Nicolas Cage.
And, yes, that image above is Nicol Williamson as Merlin in Excalibur, still one of the primary screen Merlins to beat. But this film has nothing to do with him; it's just illustration.  [THR]