'The Blind Side' Writer-Director John Lee Hancock Helming Disney's 'Electric Boy Genius'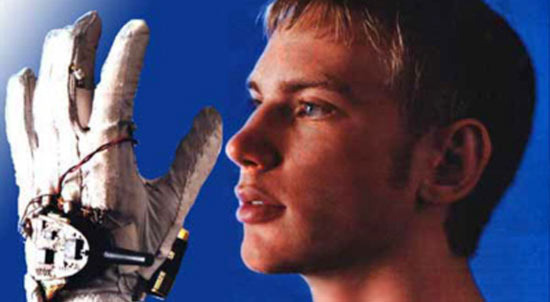 Disney has their next inspiring true story in line for the big screen. They're calling it Electric Boy Genius, and it's based on a 2002 GQ article about young inventor and electrical engineering wunderkind Ryan Patterson who, at just 17 years of age, invented an electronic sign-language device that used sensors in a glove to translate specific hand movements into letters on a screen. The article, written by Andrew Corsello, told of Ryan's victory at the 2001 Intel International Science and Engineering Fair, which got him a job working in aerospace robotics for Lockheed Martin. Learn more after the break.
Deadline reports that Disney has The Blind Side's John Lee Hancock set to direct the film, from a script that will be written by Doug Wright. Wright is foremost a playwright, even receiving the Pulitzer Prize for Drama for his 2004 play, I Am My Own Wife, but he also adapted his play Quills to positive results.Electric Boy Genius sees John Lee Hancock's return to Disney after going on to write and direct The Blind Side, an overly manufactured, emotionally cloying and culturally moronic film that is without hesitation one of my most hated movies of the last decade. During his early stint at Disney, he co-wrote and directed The Alamo, which critics were less than thrilled by. Prior to that though, he directed—but did in no capacity write—The Rookie, and that film (while still manufactured in exactly the ways you might expect from a Disney film) amounted to a far more honest, understated and compelling sports-based drama. So The Rookie is proof that Hancock is not an incompetent filmmaker; maybe with a Pulitzer Prize winning playwright behind the screenplay this time out, he'll prove that he's capable of scoring another winning inspirational drama for Disney.
That's obviously what Disney is hoping for anyway, as made obvious by the film's producers, Gordon Gray and Mark Ciardi. Not only did they work with Hancock on The Rookie, but they've also produced other true story tales for the studio like Miracle, Invincible and Secretariat. So that gives a pretty clear indication of what Disney is going for here. Unlike any of those pictures though, this isn't a sports film; this is a movie about, simply put, the wonders of science. How great is that?