Steve Carell To Star In 'Imagine', From 'Cars' And 'Tangled' Writer Dan Fogelman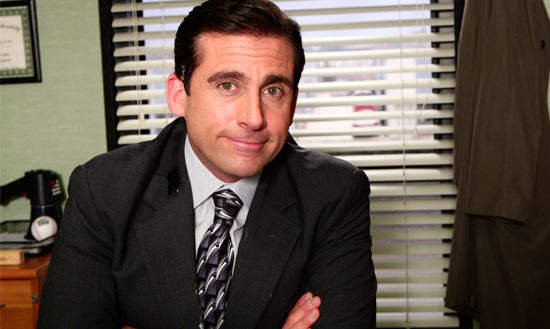 Steve Carell is playing the son of a rock star in Imagine, a film that will see him reunited with writer-turned-director Dan Fogelman. The film centers around "a musician in his 60s who tries to live his life differently after reading an old letter written to him by John Lennon and Yoko Ono. The rocker tries to track down and reconnect with his biological son, whom he has never met." The success of the film will likely come down to which veteran actor Carell is acting opposite against, but for now only he has been cast.
The synopsis comes from Deadline, and Variety confirms the news.
The project is will mark the directorial debut of Dan Fogelman, from a script he wrote. Fogelman previously wrote the screenplays for Fred Claus and the soon-to-be-released Tangled, and co-wrote Cars and Bolt. A lot of family films in that filmography, but from the basic synopsis, this film seems to be being geared toward a more mature audience. Makes sense, given it's his directorial debut; writers tend to pick smaller personal projects when first moving up to the director's chair. Although this isn't the first non-kid's film Fogelman has scripted, nor is it the first film he's made starring Steve Carell. He also wrote the screenplay for Crazy, Stupid, Love, an upcoming marital crisis comedy that has Carell acting alongside a pretty amazing cast: Julianne Moore, Emma Stone, Ryan Gosling, Kevin Bacon, Marisa Tomei. That film's being directed by John Requa and Glenn Ficarra, the team behind I Love You Phillip Morris. Time will tell if Imagine is capable of generating the same level of talent.
Unlike other newcomer filmmakers, Dan Fogelman is scoring a big payday for his first feature outing, taking in upwards of $3 million. Hopefully he's deserving of it, because now that Carell is leaving The Office, he could use another feature hit.