New Poster And Synopsis: Cary Fukunaga's 'Jane Eyre'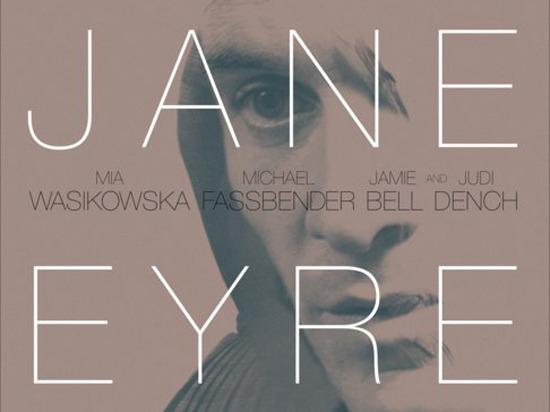 I've always been one who appreciates Charlotte Brontë's Jane Eyre at arm's length; it's a great book, an indisputable classic, but not one for which I've got some real passion. So a new film version isn't something I would expect to be excited to see. Enter Cary Fukunaga, the director of the wonderful Sin Nombre, who shot his verion of Jane Eyre this year.
His film based on the novel is set to release March 11, 2011, with Mia Wasikowska in the title role and Michael Fassbender as Rochester, the man who employs Jane and with whom she falls in love. The film also boasts Jamie Bell, Judi Dench, Sally Hawkins, Imogen Poots, Holliday Grainger and Tamsin Merchant. And now it has an excellent poster, which you can see in full after the break.
Here's the synopsis posted today, along with the poster, by Focus Features.
Based on Charlotte Brontë's classic novel, the romantic drama stars Mia Wasikowska ("Alice in Wonderland") and Michael Fassbender ("Inglourious Basterds") in the lead roles. In the story, Jane Eyre flees Thornfield House, where she works as a governess for wealthy Edward Rochester. The isolated and imposing residence – and Mr. Rochester's coldness – have sorely tested the young woman's resilience, forged years earlier when she was orphaned. As Jane reflects upon her past and recovers her natural curiosity, she will return to Mr. Rochester – and the terrible secret that he is hiding...
It's the cast that really sells me — Miz Wasikowska and Michael Fassbender seem as ideally suited to the roles as anyone else a director could conjure. And the storytelling skills Mr. Fukunaga displayed in Sin Nombre are a draw as well. That film addressed what could have been a dreary, preachy story with surprising grace and a lively tone. I'm hoping for the same from this film.
[Facebook, via The Playlist]