'Paranormal Activity' Director Oren Peli To Direct Edgar Allen Poe's 'Eliza Graves'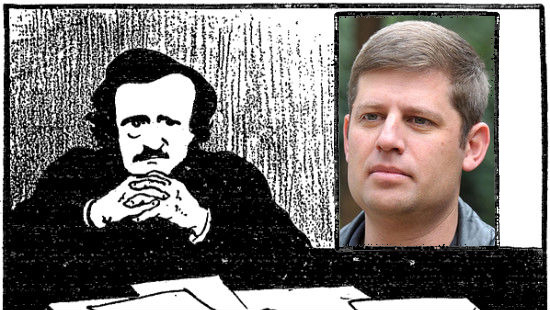 When Oren Peli shot the first Paranormal Activity in his own house over the course of a week, he never could have imagined how it would totally and utterly change his life. The film came out and was a runaway hit, he immediately signed on to produce a sequel and then directed his second movie called Area 51. Now, before any word of that film is out, Peli has wisely locked down the follow up. He's just signed to direct Eliza Graves, which is loosely based on the short story The System of Doctor Tarr and Professor Fether by Edgar Allen Poe, about a medical student who visits a mental hospital totally unaware that it's been overtaken by its inmates. Read more about the movie and the original Poe story after the break.
Variety reports that the project, which will be produced by Sobini Films and Icon Prods from a screenplay by Joe Gangemi, had a few major names interested in it in the past, such as Jodie Foster as a director and stars Natalie Portman and Ian McKellan. There's no word of who Peli has in mind but just the fact that names like those were interested at one point, certainly hints at the quality of the screenplay.
The original story by Poe, published in November 1845, remains influential and entertaining. Not only was it topical at the time, commenting on how mentally ill people were being treated, the inmates running the asylum story remains a popular one, used in films such as Shutter Island and even in Batman Begins. You can read the whole Poe story by clicking here.
The System of Doctor Tarr and Professor Feather was also the basis for a popular pop song by The Alan Parsons Project called (The System of) Dr. Tarr and Professor Fether. We've embedded that right here.
Though Poe's story and the song it inspired are both handled with humor, it's pretty obvious – from the hiring of Peli – that the film will focus more on Poe's macabre themes. What do you think about the prospect of the film and how it fits into the Poe oeuvre?