First Images From 'Abducted' Starring Taylor Lautner And 'ATM', From The Writer Of 'Buried'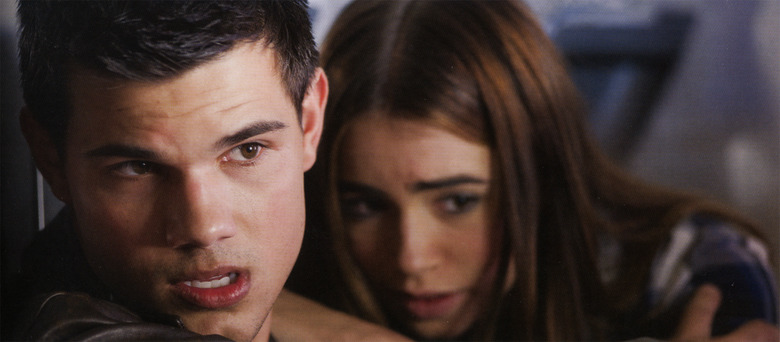 Got to hand it to Collider: they're scouring the American Film Market scarfing up info on a ton of new films being represented there this week. The latest two are Abducted, which is the first post-Twilight film for Taylor Lautner, and ATM, which is based on a script hatched by Chris Sparling, aka the screenwriter on Buried.
Synopsis for each and an image for ATM are after the break.
Here's the synopsis for Abduction, which is directed by John Singleton with Lily Collins, Danny Glover, Alfred Molina, Michael Nyqvist, Maria Bello, and Jason Isaacs appearing in addition to the young Mr. Lautner.
What would you do if you found your own picture on a missing persons website?  Teen Nathan Harper (Taylor Lautner) finds himself facing this very dilemma. Setting out to uncover his real identity, Nathan quickly learns his parents are far from who they say they are. When the police, government agents and shadowy figures start to pursue him, Nathan's quest for the truth erupts into a full-blown "Bourne"-like man-on-the-run thriller.
There's not much to go on for ATM, but here's the synopsis out of AFM. If Chris Sparling isn't careful he's going to be trapped in the 'thriller with narrow confines' sub-subgenre. Oh, the irony that would be. The lone image follows.
Three co-workers end up in a desperate fight for survival when they become trapped by a psychotic killer.
David Brooks directs ATM, which stars Alice Eve, Josh Peck (The Wackness) and Brian Geraghty (The Hurt Locker).