The /Filmcast Interview: Chris Morris, Director Of Four Lions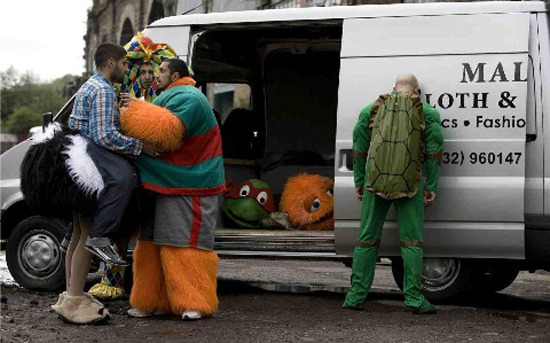 One of the most audacious films to come out of Sundance this year was Chris Morris' Four Lions. A comedic genius who hails from the UK, Morris has previously skewered the nightly newscast and the investigative documentary in the TV series The Day Today and Brass Eye, respectively. In Four Lions, Morris turns his satirical eye towards a group of would-be terrorists from Sheffield, England. While their desire for jihad is strong, they are far from the sharpest knives in the drawer. The result is a film that's both hilarious and dark, farcical yet true-to-life.
In this episode of the /Filmcast, Dave speaks with Morris about Four Lions (his first feature film). Chris discusses why terrorists really can sometimes be hilarious, how we aren't getting the full story from the media, his appreciation of the documentary film format, and why he chose to shoot part of his film using night vision. Four Lions is out in limited release today. Thanks to Brattle Theater and BUFF for helping me put this interview together!
You can always e-mail us at slashfilmcast(AT)gmail(DOT)com, or call and leave a voicemail at 781-583-1993. Join us on Sunday (11/7) at 10 PM EST / 7 PM PST at Slashfilm's live page as we review Due Date.
Download or Play Now in your Browser: