Teaser Trailer & Poster: 'Zookeeper'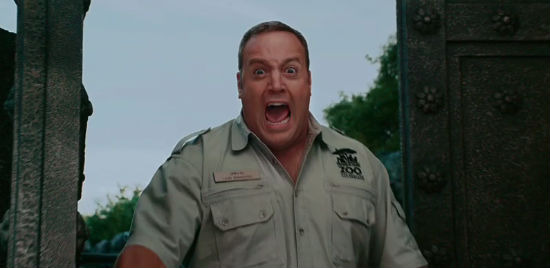 In the midst of giant effing robots, magical wizards, superheros, pirates and more, Kevin James is returning to a theater near you during the summer of 2011. His latest film, Zookeeper, directed by Frank Coraci and co-starring Rosario Dawson and Leslie Bibb, is scheduled for release July 8. The teaser trailer was just released and it looks like a blend of James' last improbable smash hit, Paul Blart: Mall Cop, with Night at the Museum and Madagascar. James plays a zookeeper who wins the girl of his dreams with the help of the animals. How exactly do the animals help? They talk of course! Featuring the voices of Cher, Nick Nolte, Adam Sandler, and Sylvester Stallone, check out the trailer, poster and plot synopsis after the jump.
Here's the official plot description from the Apple Trailer page, where you can view the trailer in HD.
In Zookeeper, the animals at the Franklin Park Zoo love their kindhearted caretaker, Griffin Keyes (Kevin James). Finding himself more comfortable with a lion than a lady, Griffin decides the only way to get a girl in his life is to leave the zoo and find a more glamorous job. The animals, in a panic, decide to break their time-honored code of silence and reveal their biggest secret: they can talk! To keep Griffin from leaving, they decide to teach him the rules of courtship – animal style. The film also stars Rosario Dawson and Leslie Bibb and features the voices of Cher, Nick Nolte, Adam Sandler, and Sylvester Stallone.
And here's the teaser poster. Very simple.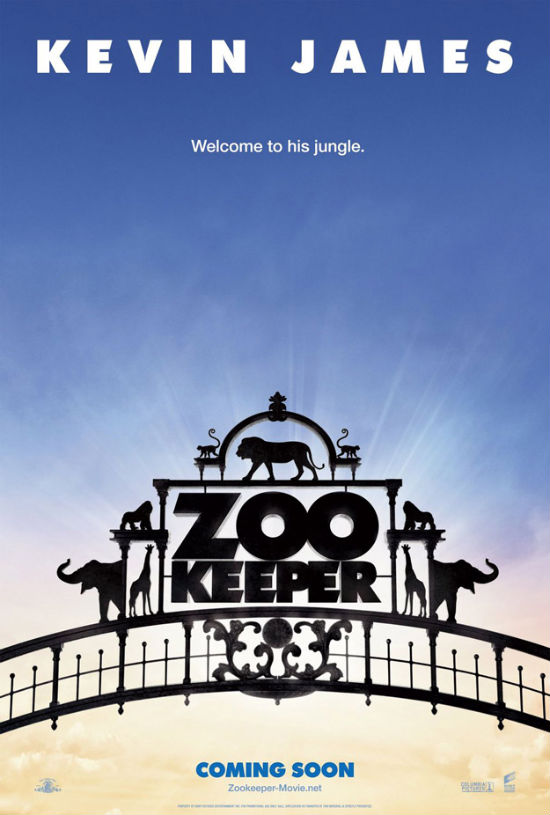 It's so obvious and hacky to make fun of Kevin James and his movies but... it's difficult not to when you release things like what you see above. I mean the star of the movie has two lines in this trailer and they are both the same line: "Ahhhhhhhhh!"
Audiences will flock to this film, though, as it's counter programming to the huge blockbusters being released the rest of the summer. So, I'm sure we have Paul Blart or Zookeeper 2 in our futures.
Any thoughts on this trailer? Anyone care to place bets that the Guns N' Roses song "Welcome to the Jungle" is in the movie based on the tagline?