Rumor: Zac Efron In Albert Hughes' 'Akira'?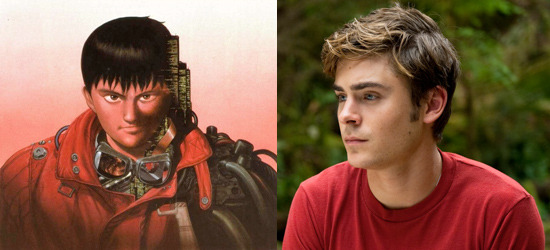 Another rumor which is making the tracking board rounds today is that Zac Efron has apparently been offered the lead role in Albert Hughes' upcoming live-action adaptation of the popular anime/Katsuhiro Otomo's six-volume manga Akira. I'm not able to confirm the offer, but one source tells me Efron is in talks, while another says that it is "far from a done deal."
So while it's out there, I thought I'd ask what you guys think of the choice of Efron as the film's title character?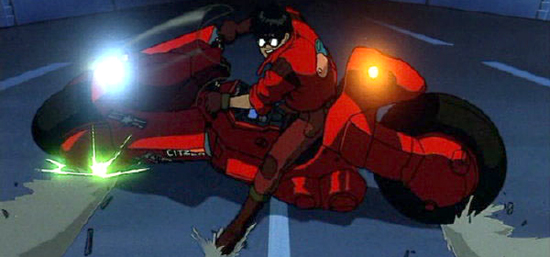 Set-up at Warner Bros through Leonardo DiCaprio's production company Appian Way, the project has been in development for some time with screenwriters Mark Fergus and Hawk Ostby (wrote earlier drafts of Children of Men and are credited with Iron Man). Gary Whitta (The Book of Eli) had previously worked on the project.
Last we heard, producer Andrew Lazar said that Hughes is was busy "conceptualizing the movie with a bunch of visual artists" and working with a new screenwriter, Albert Torres (Henry Poole Is Here), to put his stamp on Akira. That draft was due in September. Hughes has also talked about the film being PG-13 and the idea that he might only direct the first of two planned films. (One adapting the first three manga volumes, and the second volumes four through six.)
The previous screenplay was set in a post-apocalyptic "New Manhattan" and will feature Akira's famous red motorcycle. The original Katsuhiro Otomo anime was set in a futuristic and post-war city, Neo-Tokyo, in 2019.  As for the casting, here is an excerpt from a previous posting by Russ Fischer:
No cast has ever publicly revealed to be attached. The involvement of Appian Way led many to suspect that DiCaprio would star as the teen biker Kaneda, despite being demonstrably too old for the part, but the actor publicly denied any involvement beyond producing duties. Joseph Gordon-Levitt was rumored to be in mind for Tetsuo, the friend of Kaneda whose psychic powers are awakened, setting of a cataclysmic chain of destructive events in Neo-Tokyo. He also denied any attachment.