Read The First 20 Pages Of 'Zombieland' Co-Screenwriter Rhett Reese's Novel 'Anxiety'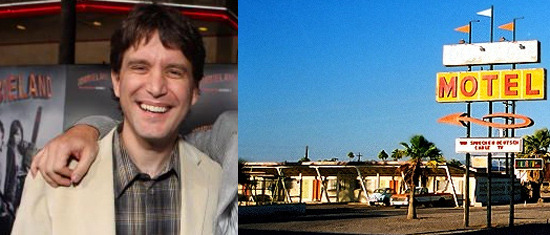 We may receive a commission on purchases made from links.
You probably know Rhett Reese as the co-screenwriter of Zombieland. Along with his writing partner Paul Werneck, Rhett have since worked on a few drafts of G.I. Joe 2, Marvel's Deadpool, a Venom Spider-Man spin-ff movie, and a sequel to Zombieland. If that wasn't enough, Reese has also been hard at work writing his first novel, a black comedy/horror book titled Anxiety.
Reese was inspired by an 1990's article from the Los Angeles Times about very small motels that exist in tiny towns near the border of California and Arizona catering to a specific clientele who doesn't just stay the night, "but who stay for weeks, months and even years." Reese tells io9:
"The clientele tends to be a kind of person who has dropped out of society for one reason or another. There are drug addicts, men fleeing alimony payments, there are people who have had nervous breakdowns, people who are just trying to escape something. And when I read that article I thought, wouldn't that be a wonderful setting for a thriller."
A described as " a novel of suspense about overcoming fear in the extreme."
Josh Redding, 26, is afflicted by severe, debilitating panic attacks. Once an accomplished student with a sharp wit and a bright future, Josh has retreated from the world into a motel room in the small desert town of Joy, Arizona. There, he awaits his turn to die. And someone wants to give him his wish.
You can buy the novel now for $7.99 (kindle downloadable version) on Amazon. But before you buy it, you can read the first 20 pages online on io9.com.