Movie Trailer: Ivan Reitman's 'No Strings Attached'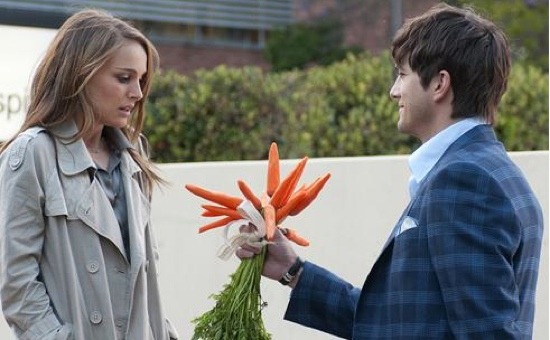 Paramount Pictures has released the first movie trailer for Ghostbusters/Meatballs director Ivan Reitman's new comedy No Strings Attached. The movie follows a lonely doctor (played by Cary Elwes) who gets lucky with a pretty co-worker (played by Natalie Portman) in a "comedy about the complications of friends with benefits."
A guy and girl try to keep their relationship strictly physical, but it's not long before they learn that they want something more.
The film costars Ashton Kutcher, Greta Gerwig, Mindy Kaling, Olivia Thirlby, Kevin Kline, Cary Elwes, Lake Bell, Chris 'Ludacris' Bridges, and the next breakout comedy actor (in my opinion) Jake Johnson. Watch it now embedded after the jump.
Head over to Moviefone to see the trailer in high definition. No Strings Attached hits theaters on January 21st 2011.