Will We See A Film Version Of 'Let The Right One In' Novelist's 'Handling The Undead'?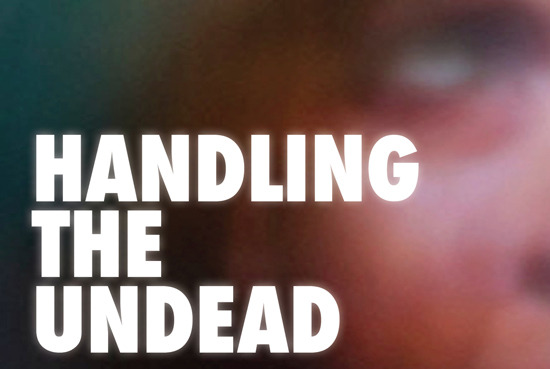 It's speculation time, but this is informed speculation. In a piece about the inroads that Scandanavian films and filmmakers have been making with US audiences, there's a mention that Handling the Undead, another novel from Let the Right One In novelist John Ajvide Lindqvist, will soon be shopped to US studios. The logical conclusion to draw from that fact is that a film will soon be in development.
The novel deals with zombies, and given the runaway opening of The Walking Dead, you can bet that studios will take a good long look at a zombie property that can be linked to another established film. (Even if Let Me In didn't do particularly well.) Those in the comments might be able to chime in here, but I've been told by devotees of the novel version of Let the Right One In that it actually deals with zombies, or 'the undead,' as well, in ways that didn't appear in either film verison.
Here's the synopsis for Handling the Undead. Quick perusual of that and the book suggest that there would be a variety of strong, significant characters that interested actors could eat up, along with all the zombie action that audiences might love. [LAT]
Stockholm is overtaken by the undead after a period of strange weather, and the uprising has surprising consequences for several people, including David, a comedian whose dead wife comes back to life; self-harming psychic teenagers Flora and Elvy; and journalist Gustav Mahler, whose only hope of saving his daughter and himself from grief lies in exhuming his young grandson and hoping the boy will be reanimated. Lindqvist's character-driven narrative is at times slow and confusing, but pop culture references keep the story relevant and interesting. This intelligent look into the psychological side of the undead will entice longtime zombie fans eager for a subversive examination of some of the horror genre's most recognizable monsters.
Reading up on the book, it actually sounds not unlike the2004 French film Les Revenants (aka They Come Back) which is a pretty solid look at what might 'actually' happen should the dead return to life.