Mickey Rourke Hitman Biopic 'The Ice Man' Has A Rival, Starring Michael Shannon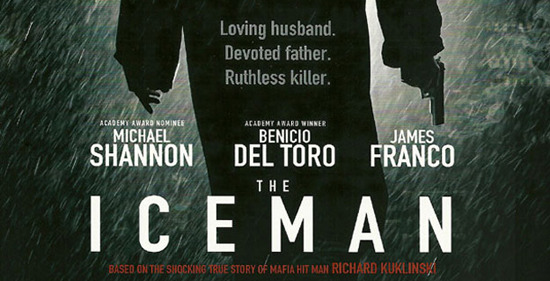 We've written a few times over the past year about the planned biopic of hit man Richard "The Ice Man" Kuklinski. Hunter famously questioned the ethics of making such a film, and we've tracked it as it had Channing Tatum set to star before he was dumped thanks in part to objections from Richard Kuklinski's biographer, leading to Mickey Rourke finally being attached.
But there's another biopic of the Ice Man coming together, and both of these films are at the American Film Market right now. The contender has Michael Shannon set to star as the title killer, with Benecio del Toro and James Franco as supporting cast. More info on both after the break.
Deadline runs down both films, and I'll break each into its own capsule paragraph.The Iceman is set up with Nu Image and has Michael Shannon playing Kuklinski with possible supporting actors Benecio Del Toro and James Franco. Ariel Broman is set to direct, and a summer 2011 start is planned.The Ice Man: Confessions Of A Mafia Contract Killer is based on Philip Carlo's book of the same name, and has Mickey Rourke attached as the hitman. That's backed by a company called Natural Selection, and has access to the life rights of Barbara Kuklinski and Pat Cane, the latter being the cop who brought Kuklinski in. There's no director on that picture yet.
So despite the fact that we've heard a lot more about the latter film, it sounds as if the Nu Image version with Mciahel Shannon is closer to the starting line, even if it is not quite as well equipped with the rights of all participants. Despite the fact that Mickey Rourke is perhaps more phsycially appropriate for the character, at this point Michael Shannon is likely to be the more committed actor, and there are classic stage tricks that can enhance his already sizable frame.
Ethical objections aside, I can see why producers would be eager to tell this story: Richard Kuklinski was a 300-pound giant of a family man who claims to have killed hundreds of people during his tenure as a hired killer for the mafia. He died in prison, leaving behind a spoken legacy of murder, and his stories tie into a classic fear: what if the guy you've always known as Mr. Kuklinski was a brutal murderer?
[poster via ComingSoon]